Aadhaar Number Not Mandatory For Electoral Rolls: Poll Body Tells Court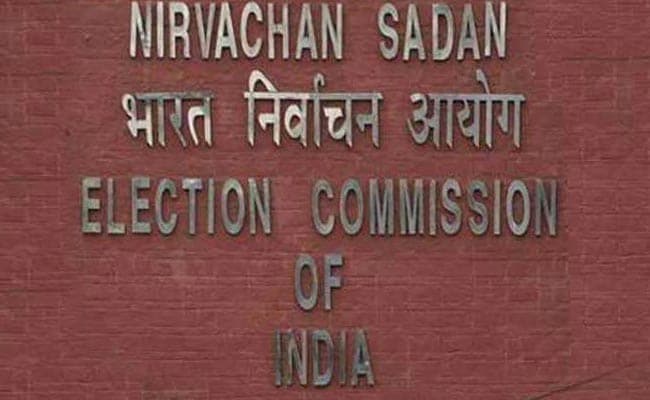 New Delhi:
The Election Commission has told the Supreme Court that it would make "clarificatory" changes in its forms meant for adding new voters and updating records of old ones in the electoral roll, keeping in mind that providing Aadhaar numbers for voter ID cards is optional.
The EC had come out with a new rule on linking Aadhaar with voter lists to weed out duplicate entries.
A bench comprising Chief Justice of India D Y Chandrachud, Justice J B Pardiwala and Justice Manoj Misra took note of the submissions of the poll panel and disposed of the PIL which had sought clarificatory changes in Rule 26B of the Registration of Electors (Amendment) Rules, 2022.
Rule 26B was inserted for providing Aadhaar number and it says, "every person whose name is listed in the roll may intimate his Aadhaar number to the registration officer in Form 6B".
The bench took note of the submissions of the lawyers for the poll panel that "the Aadhaar number was not mandatory under Rule 26-B of the Registration of Electors (Amendment) Rules, 2022, and hence, the Election Commission was looking into issuing appropriate clarificatory changes in the forms introduced for that purpose".
Senior lawyer Sukumar Pattjoshi, appearing for the poll panel, however, said that over 66 crore Aadhaar numbers have already been uploaded in the process of finalising electoral rolls.
The bench closed the proceedings on the PIL filed by one G Niranjan that the poll panel be asked to make changes in its form to highlight the fact that integration of 12-digit Aadhaar was not needed for being a voter.
The top court had issued notice to the poll panel on February 27 on the PIL.
(Except for the headline, this story has not been edited by NDTV staff and is published from a syndicated feed.)