Adarsh Gourav on his latest show 'Extrapolations' and how 'The White Tiger' changed his life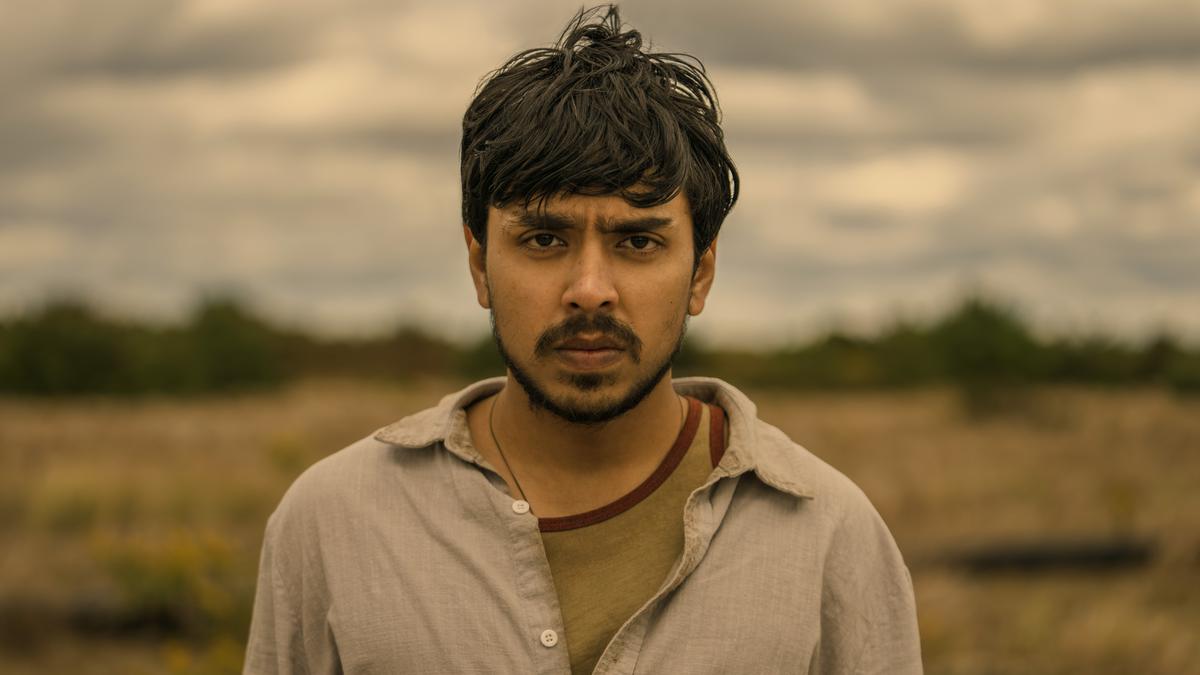 The morning curfew is meant to keep Indians safe from the sun's wrath. It is 2059 and people are being charged for every puff of clean air; oxygen tanks and sleeping bags have become a common sight and fake news continues to plague the subcontinent. This is filmmaker Scott Z. Burns' extrapolation of India in a world where climate change has started to cause fatalities. 
The fifth episode of Apple TV+'s latest climate sci-fi show Extrapolationsfeatures Adarsh Gourav as the face of the worsening climate crisis in the country. In an exclusive interview with The Hindu, the actor shares his experiences shooting for the show and plans for his future.
Adarsh shot to fame after his breakthrough performance as Balram in The White Tiger. In his latest outing, he plays Gaurav, yet another driver who is smuggling seeds across the sub-continent. The actor remarks that he is not bored of playing characters who happen to be drivers and takes the time to note that both Balram and Gaurav are starkly different people. Talking about Gaurav he remarks, "He comes from such a different world! His past is very different [from Balram's] and his views on religion, culture, and his own country are very different. So for me, the preparation for Gaurav was very unique."
Though it is a Western production, Adarsh is not worried about the portrayal of India as a lot of the cast and crew who worked on the episode had Indian roots. The episode is directed by Richie Mehta who had previously directed Delhi Crime which, according to Adarsh, is "one of the best Indian shows." However, he mentions that an external gaze is sometimes crucial. "There are a lot of problems we get desensitised to or we fail to notice but when people from a different country witness them, they might recognise the importance of amplifying those issues.
Adarsh's character in the show is set in his ways and is a victim of fake news. He believes almost every other WhatsApp conspiracy and is convinced that big conglomerates are out to get him. "As long as we are not being preachy about it, creating awareness about the ills of fake news can be done through cinema," says the actor who believes that film is a potent medium to address issues like this. He also remarks that his character is a precise portrayal of the common man in India. "Gaurav is 100% an accurate representation of what a man on the street in India today sounds, thinks and talks like." 
It is hard to strike up a conversation with the BAFTA-nominated actor without a mention of The White Tiger. " The White Tiger changed my life; it has gotten me access to the best people and some of the best opportunities and I hope Extrapolations furthers that and helps me reach people at a global level."
When asked if he would like to extrapolate the future of the entertainment industry, Adarsh is quick to quip, "It is so scary I do not think about it." He continues, "But I hope AI does not replace actors. With ChatGPT clearing exams and writing lyrics for songs, the thought that it might replace us is scary." Though AI is moving from strength to strength in the information age, the actor believes that it cannot be a substitute for the art humans create. 
In a bid to diversify his footprint in the industry and stay relevant, he has been exploring audio shows and confesses that voice work excites him. "I love being able to use my voice and speak as different people and animals. I know I have a knack for it." Last year, he worked on a show called Sandman for Audible India and has an upcoming audio show with Prajakta Koli and Taaruk Raina later this month.
Currently, the actor claims to be bewitched by non-fiction content, "I like watching documentaries more than fiction. In fiction, we limit ourselves to conveying things in a certain way. But the reality is much more warped and crazy than fiction," he shares. "I find the way people behave when they talk or share their stories very intriguing." "I watched All That Breathes last week and I completely flipped," he chuckles and adds that he wants to make a documentary soon as he signs off.
Adarsh is set to feature in Kho Gaye Hum Kaha alongside Ananya Panday and Siddhant Chaturvedi. He also stars in Netflix comedy series Guns & Gulaabs and reveals that he is currently working with director Reema Kagti on a project called Malegaon.