Berlinale 2023: 'Limbo' unearths traumas of Australian indigenous communities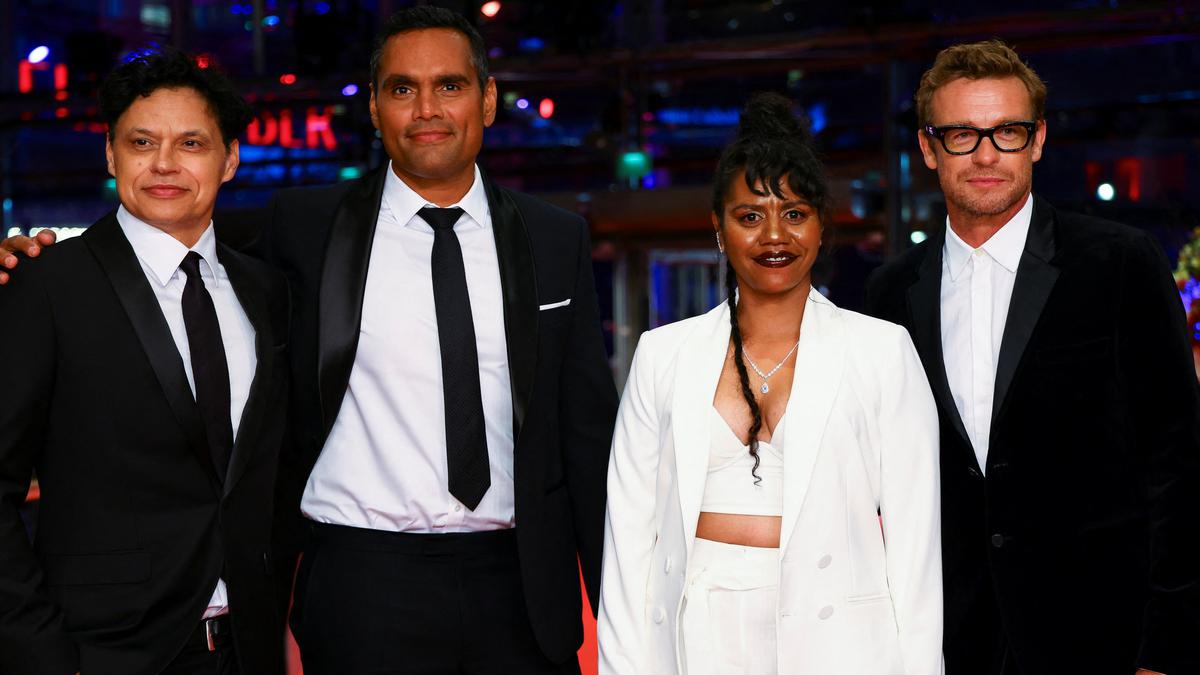 Director Ivan Sen could draw on deep wells of personal knowledge when making Limbo, a noir film set in a mine-pocked corner of the Australian outback about a racist police force's failure to investigate an indigenous woman's murder.
"My family have seen it. There have been two women murdered and the police response has been almost nonexistent," he said. "Almost every indigenous family in Australia has had this kind of experience."
The black-and-white film, which premiered at the Berlin Film Festival on Thursday, casts L.A. Confidential star Simon Baker as a detective sent to the opal-mining town of Limbo to review a 20-year-old unsolved murder.
In true noir style, he is stuck in his own limbo of drug abuse and despair, which perhaps helps him relate to the murdered woman's surviving sister and brother, played by Rob Collins and Natasha Wanganeen.
For all that Australia's wealth is built on the minerals below its surface, little of it is on display in Limbo, the film's stand-in for Coober Pedy, a mining town where over a million holes have been drilled in the search for opal.
The detective and the family members meander through this half-subterranean landscape, full of treacherous shafts that recall the gaps left in their lives by traumas they have struggled to overcome.
"There's some very clear social issues brought up," said Baker. "The issues of intergenerational trauma within indigenous communities in Australia, which is an ongoing, difficult aspect of our society in Australia."
The film, one of 19 competing for the top Golden Bear award at the Berlin Film Festival, often lingers over a scarred landscape, seen from far above in lengthy drone shots that highlight the terrain's inhuman scale.