Chennai's first CBD clinic focussing on medical cannabis and integrative healing opens. We get a first look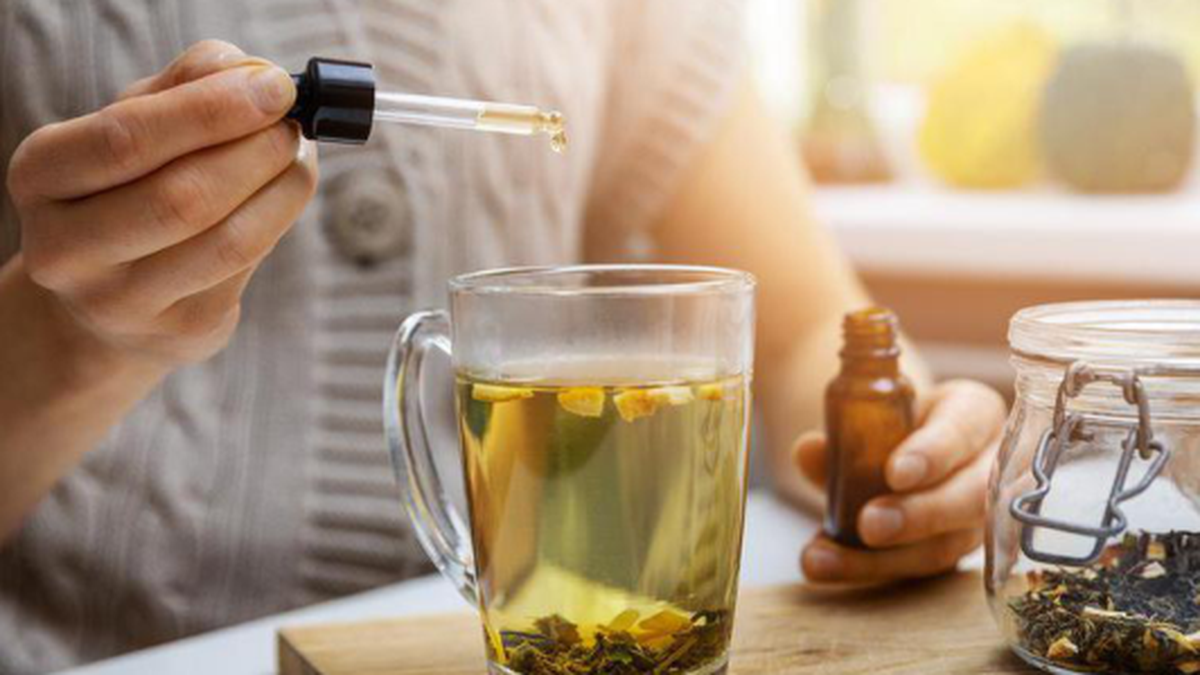 Access to the city's first medical cannabis clinic is via a steep, winding staircase, leading from a busy tattoo studio. It feels appropriately niche, given the tumultuous history and notoriety of marijuana in India.
However, Cansaa, which its CEO Naveen Kumar calls "India's first integrative healing clinic", since it combines functional medicine, Ayurveda, acupuncture and medical cannabis, is attempting to change how doctors and patients use what is often dismissed as just a recreational drug, although it is a legal and even ancient form of therapy in India. In fact, manufacturers of CBD (cannabidiol or CBD is derived from the cannabis plant, also known as marijuana and vijaya) buy their raw material from the AYUSH Ministry. And customers can access CBD products online or in stores with a prescription from an ayurvedic doctor.
With many countries decriminalising and legalising medical cannabis over the past few years, attitudes surrounding the plant are slowly changing. At the press conference to announce the launch of Cansaa, Naveen says this shift in attitudes is familiar. "I launched my tattoo studio Irezumi 17 years ago, when it was a big taboo," he says. "And despite what people said about Chennai being conservative, I had people from all walks of life, and all age groups at the studio. Now the city has about 500 tattoo parlours."
He expects a similar pattern with medical cannabis. Already, Naveen says more than 100 Indian manufacturers have sprung up over the past few years, even as more doctors are showing interest in its applications for pain relief and palliative care. Cansaa, which has a panel of doctors on board, aims to create personalised treatment plans, using CBD oils and tinctures to supplement medication.
In a bid to underline the difference between recreational drugs, which are banned in India, and medical cannabis, the speakers at the event included Samay Singh Meena, IPS, Deputy Commissioner of Police, Traffic, East; two doctors, Pune-based Dr Shruti Sridhar and Chennai-based Dr Visalam Ramanathan and an ayurvedic practitioner Niki Ravikumar.
"I went to the US to study functional medicine, and was introduced to medical cannabis there," says Dr Visalam, adding that once she returned she began to learn more about its applications under Sayed Tahir Hassan, a senior consultant and integrative cancer specialist, also a member of the Society of Cannabis Clinicians, a global non-profit alliance of healthcare professionals. Both doctors will be consulting with Cansaa.
Niki explains that although more than 200 ayurvedic medicines have some form of hemp, it is only over the last few years that CBD has been available in the local market in the form of tinctures, oils, creams and tablets.
Raghav Priyadarshi, the CEO of Savikalpa Sciences, says that they expected the early adopters to be younger Indians, but found the elderly the most enthusiastic. "About 70% of our patients are 65 and above. Some of them are familiar with cannabis or bhang, because they have seen their grandparents using it for treatment," he says, adding that since the plant is indigenous to India, and it propagates naturally after the monsoon, from Kashmir to Assam: "It is literally a weed."
Back at the clinic, Naveen and Niki say their mission is simple. "There is so much misinformation around this," says Niki, adding that her father worries that people will call her a "ganja doctor". She explains that CBD medication is not designed to give you a 'high,' since THC (the psychoactive), is kept low in these formulations. Navin concurs, adding that this is why he is happy to move forward slowly with the clinic, focussing on educating people on their options. "I just want enough people to see this, and understand the potential."
Cansaa is above Irezumi, at Salzburg Square, 107, Harrington Rd, Chetpet. Call 9840069377 for more details.