Cong president's poll: Office-bearers told to resign from posts if they want to campaign for candidates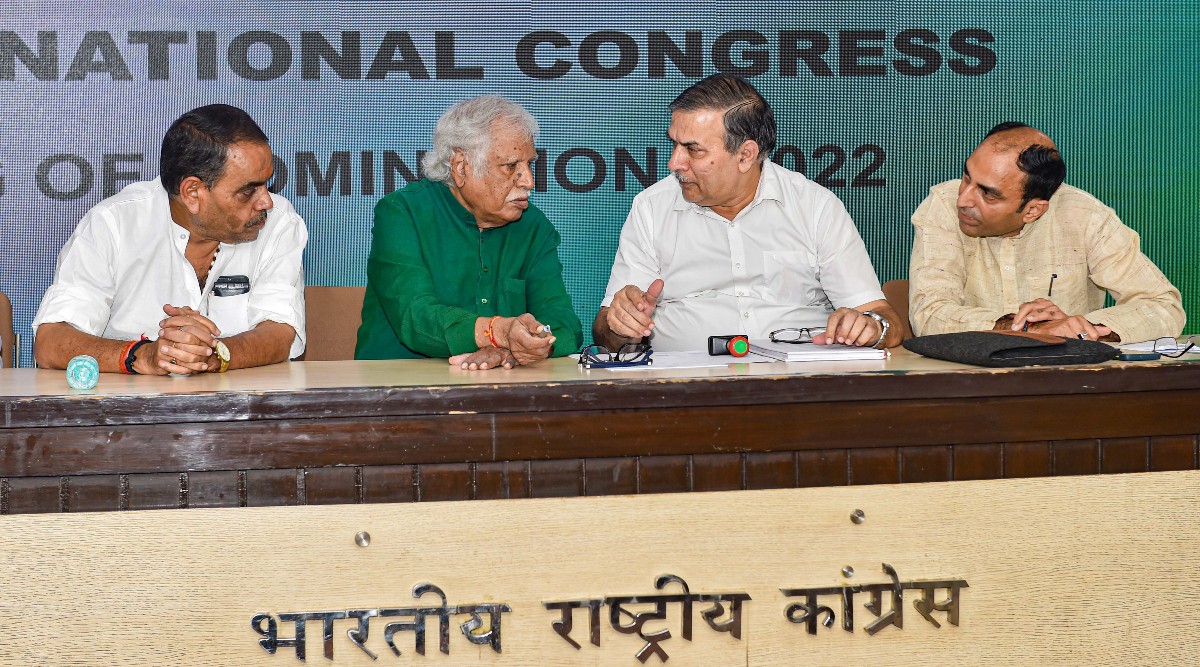 The central election authority of the Congress, which is overseeing the elections to the party president's post, on Monday told office-bearers of the party, both at the national level and in states, not to campaign for either Mallikarjun Kharge or Shashi Tharoor — the candidates in the fray — and asked them to resign from their posts if they want to campaign for any of the two.
The Madhusudan Mistry-headed authority came out with a seven-point guidelines in which it also asked state Congress presidents to "extend courtesy to the candidates" during their campaign visits to the states and provide for or arrange meeting hall and other facilities to the candidate who wish to convene a meeting of the PCC delegates, who are the voters in the election.
"However, no such meeting can be called by the PCC president in their personal capacity. Organising the meeting is the task of the proposer or the supporters of the contesting candidates," the guidelines said.
In its direction to the office-bearers, the authority said: "AICC general secretaries/ in-charges, secretaries/joint secretaries, PCC presidents, CLP leaders, heads of frontal organisations, chief of departments/cells and all official spokespersons shall not campaign for or against contesting candidates. If they wish to support any candidate they must first resign from their organisational post, after that they participate in the campaign process."
It also said "utmost care must be taken to ensure that there is no malafide campaign against any candidate" as it would bring "disgrace to the party". "The sensitivity of the election process must be upheld at any cost," it said. Tharoor welcomed the announcement by the authority.

Yatra app for android users
The Congress on Monday launched a mobile application on Bharat Jodo Yatra for android phones through which the yatra can be tracked live. The party said people who register through the App to participate in the yatra, for say one or two kilometres, will be given digital certificates. "It is an experiment for (promoting) public participation," senior leader Jairam Ramesh said. Through the App, he said suggestions can be given to make the yatra better and questions can also be asked.