DiCaprio's Rick Dalton from 'Once Upon a Time…in Hollywood' has passed, says Tarantino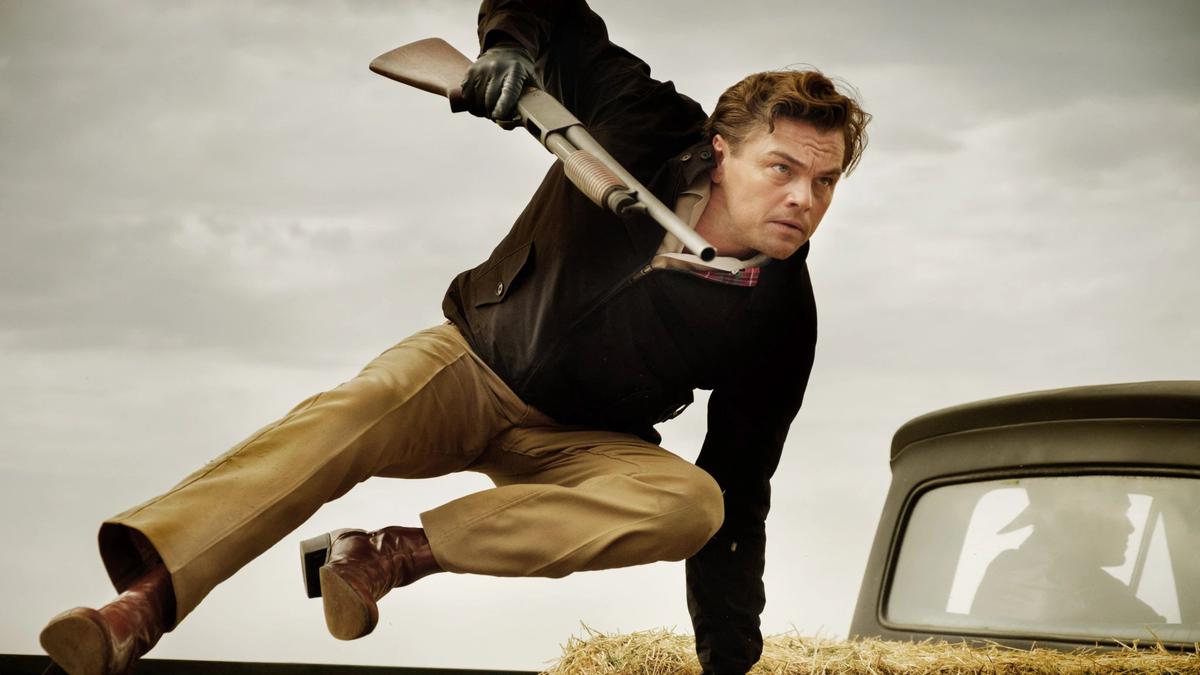 Filmmaker Quentin Tarantino has announced that actor Rick Dalton, the character played by Leonardo DiCaprio in Once Upon a Time…in Hollywood, has passed at the age of 90.
Tarantino, who has finished writing a book on the character called The Films of Rick Dalton, announced the same through his The Video Archives, a podcast he hosts with Pulp Fiction co-writer Roger Avary in which they revisit classic films on VHS and discover new favourites.
Tarantino's passion to flesh out the life of his fictional character has been evident. Earlier, in a podcast episode with Jeff Goldsmith, Tarantino spoke about The Films of Rick Dalton book that he has now completed. "It's written as if Rick is real. You know, they have The Films of Charles Bronson and The Films of Anthony Quinn, well, it's done like that, with synopsis and then some critical quotes from the time, and the book goes through every one of Rick's movies that he did, leading to the end of his career in 1988, I believe, and every one of his episodic television shows."
As Deadline reports, Tarantino in that podcast also spoke about The Fireman, an imaginary film starring Dalton and stuntman Cliff Booth (Brad Pitt) that film was set a decade after Once Upon a Time…in Hollywood.
"The lead character was in the Vietnam War, he became a cop. And then he starts seeing this whole group of bad apple cops that are killing these guys and just completely corrupt and they end up killing his partner, played by a very young Sam Jackson. Then Rick targets these bad cops, and he gets dressed up as the Fireman, and he has his flamethrower and he goes and he burns them all down," Deadline quoted the filmmaker.
Once Upon A Time In Hollywood, which was released worldwide in August 2019, featured a star-studded led by Leonardo DiCaprio, Brad Pitt and Margot Robbie. It followed Rick Dalton, the ageing, out-of-work actor and his longtime stunt double Cliff Booth. The two characters happen to be neighbours of Tate (Margot Robbie).
The movie was nominated for 10 Academy Awards at the 2020 Oscars, winning Pitt his best supporting actor trophy and best production design for Nancy Haigh and Barbara Ling.
Following the release of the film, Tarantino wrote a follow-up book named Once Upon a Time in Hollywood: A Novel that followed the lives of Rick and Dalton both forward and backwards in time. Another book, Cinema Speculation, which is a deep dive into the movies of the 1970's, was released in 2022.
The upcoming memorial episode The Video Archives on Tuesday will pay tribute to some of Rick's iconic roles.