Google honours wrestler Khashaba Dadasaheb Jadhav on his 97th birth anniversary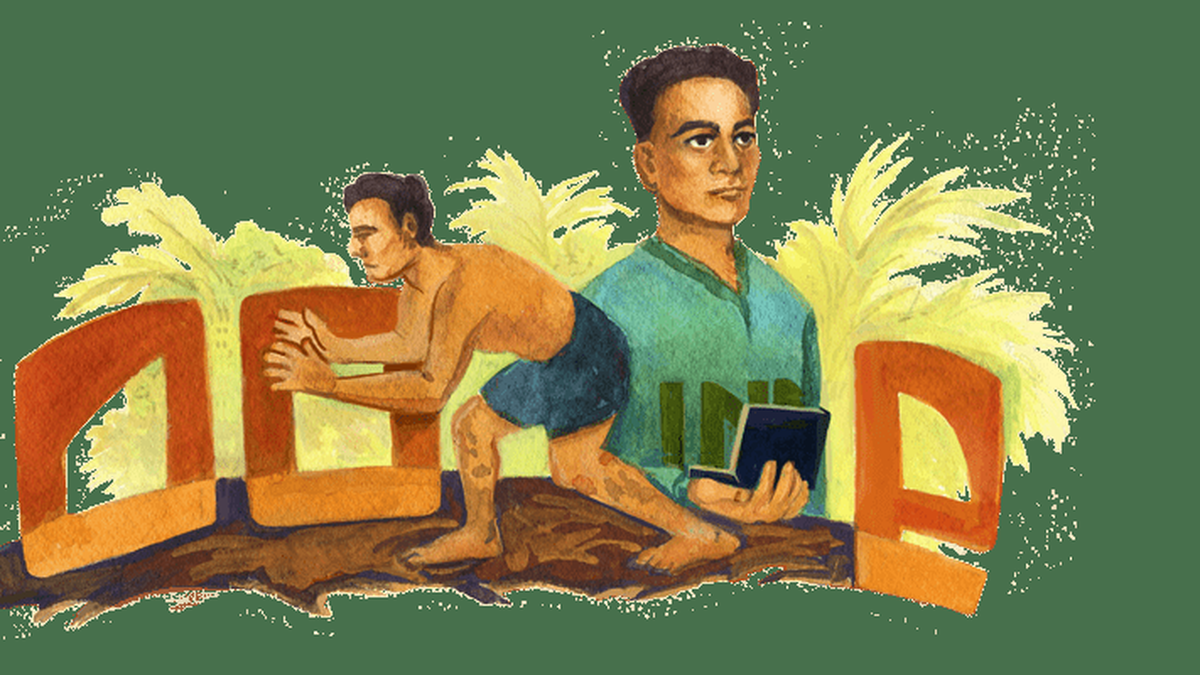 Google on January 15, 2023 honoured Indian wrestler Khashaba Dadasaheb Jadhav, who won India her first individual Olympic medal after Independence at the 1952 Helsinki Olympics, on his 97th birth anniversary.
Known as 'Pocket Dynamo' Jadhav was born on January 15, 1926 in Maharashtra's Goleshwar village, where he started training with his father, who was also one of the village's wrestlers.
Following his success at State and National level events, Jadhav's first brush with the London Olympics came in 1948. In London Jadhav was trained by Rees Gardner, a former lightweight World champion from the United States. It was Gardner's guidance that saw him finish sixth in the flyweight section.
Jadhav spent the next four years training for the upcoming 1952 Helsinki Olympics, and moved up a weight class to bantamweight, pitting him against even more international wrestlers. His journey to Helsinki was made possible by community support, with the Maharaja of Patiala providing the break for him to qualify. The Principal of Jadahav's college (Raja Ram College) further mortgaged his house for ₹7,000, while the shopkeepers of Karad and his friends arranged for his kit.
At Helsinki, Jadhav sailed through the first five rounds, winning almost every other bout inside five minutes. Then came a strong test in the form of Japan's Shohachi Ishii.
Lasting more than 15 minutes, Jadhav lost the match by a point. with Ishii winning the gold. Jadhav was then asked back on the mat to fight Soviet Union's Rashid Mammadbeyov. The rules stipulated a rest of at least 30 minutes between bouts, but no Indian official was available to press his case. And Jadhav, exhausted as he was, failed to inspire and Mammadbeyov cashed in on the chance to reach the final, leaving the former with a bronze medal.
Goleshwar celebrated the win with a procession, a parade of bullock carts carried him through the village. 
Unfortunately, Jadhav's wrestling career ended after he injured his knee before the next Olympics. He later worked as a police officer before passing away in an accident in 1984. The Maharashtra Government posthumously awarded him the Chhatrapati Puraskar in 1992-1993. The wrestling venue built for the 2010 Delhi Commonwealth Games was named in his honor.