Hangzhou Asian Games | Shoot-off heartbreak for Indian shooters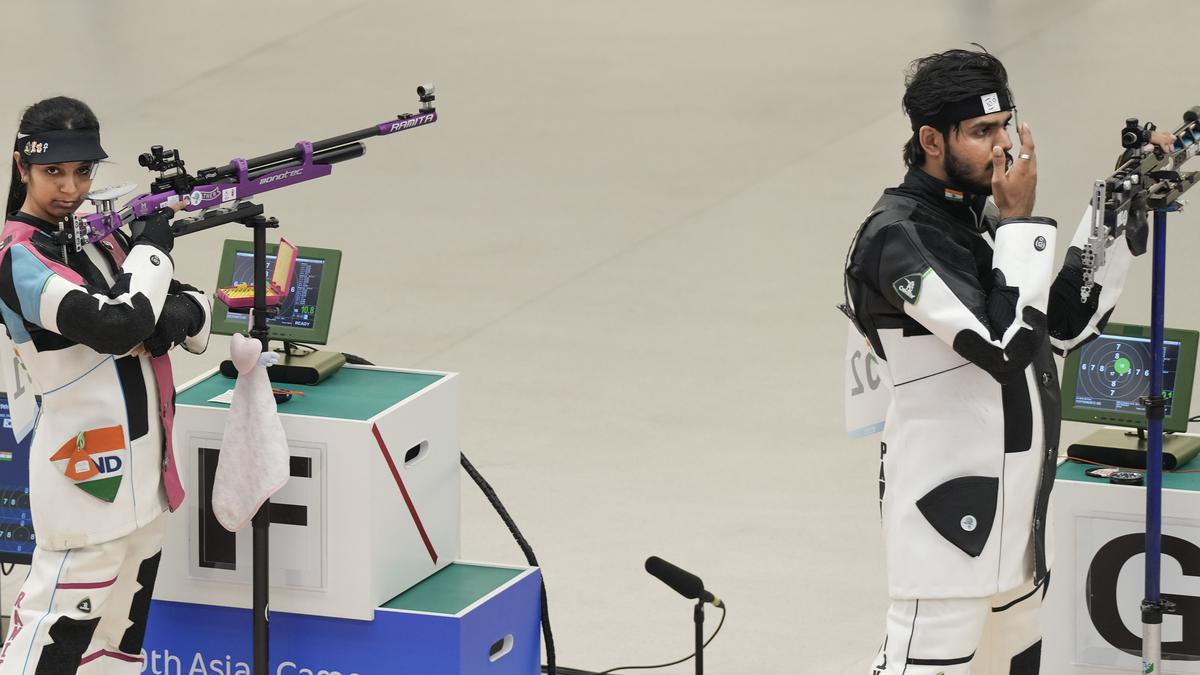 Finishing fourth is cruel. Knowing a medal was within your reach, only to slip away at the very last moment, is heartbreaking. To face it twice in as many days can be disastrous.
Divyansh Singh Panwar experienced it on Tuesday as he and Ramita Jindal finished out of the podium after losing to South Korea in the 10m air rifle mixed team as the highs of the first two days of the Asian Games at the range were tempered by a quiet Tuesday. On Monday, Divyansh had finished in the top eight but missed out on the final because the rules here stipulate only two athletes from a country can qualify.
"Honestly, I don't feel like speaking to anyone. I am very disappointed because yesterday also I did well but could not make the final because of the rules that I got to know only after the qualifying was over. And today, till the very end we had hopes of winning but could not," the visibly lost 20-year-old admitted after the event.
And it did look easy initially. The Indian duo raced to an 8-0 lead with a series of impressive high 10s before the Korean pair of Hajun Park and Eunseo Lee began its fightback. A 9.8 from Divyansh in the 9th Series allowed the Koreans to finally catch up but at 15-11 after the 13th Series, India just needed one point to take the medal. But it became 15-15 and then the pairs kept splitting points till 18-18 before the Koreans pipped them in the 3rd shoot-off.
"I will sit with friends, talk to coaches and the High Performance Director about what went wrong, what more can be done and what needs to change. Before the qualification, we were confident of being in the gold medal match, actually. I was very sure that yesterday did not go well but it will definitely be better today. Even in the medal match, till the very last shot there was no doubt we would win. But it didn't happen," he added.
Ramita, on her part, preferred to look at the positives. "The Asian Games have given me an idea of what multi-discipline events are all about, I have learnt a lot. I had to forget the medals won the day before and I am glad I could do that. It is tough to accept we did not win a medal today," she said.
The Chinese pair of Lihao Sheng and Yuting Huang, unsurprisingly, clinched gold ahead of Uzbekistan. Kazakhstan won the other bronze.