ISRO's GSLV-F12 successfully places navigation satellite NVS-01 into intended orbit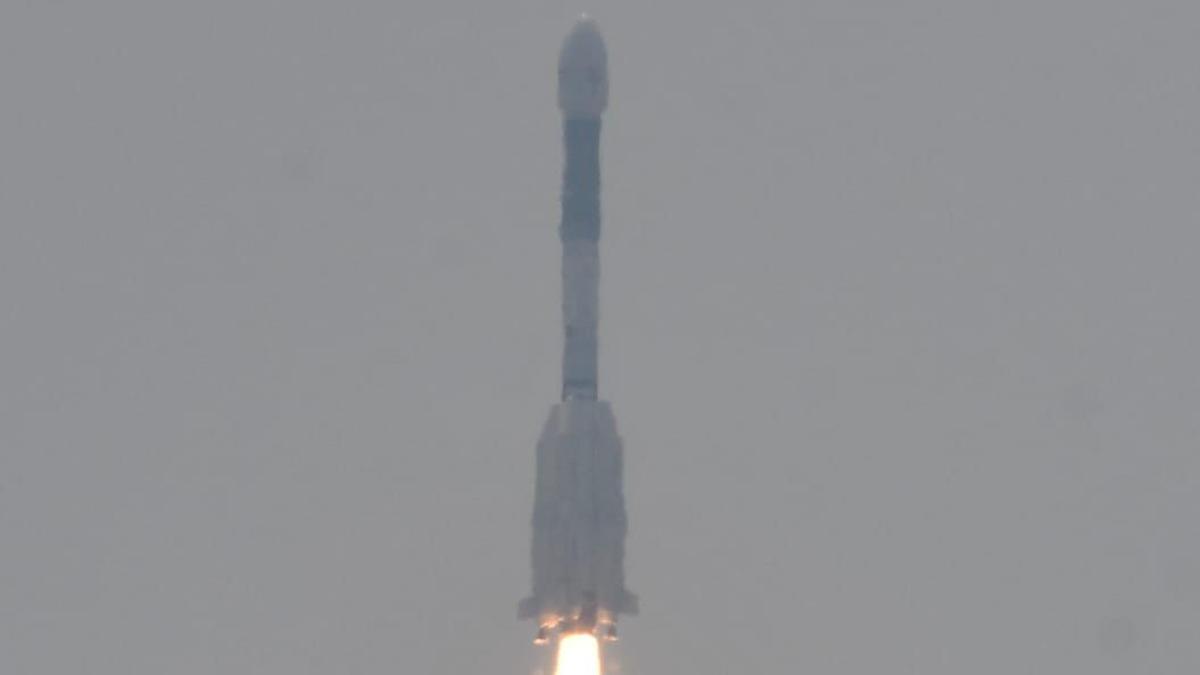 The Indian Space Research Organisation (ISRO) on May 29 successfully placed NVS-01 — a second generation navigation satellite — into the intended Geosynchronous Transfer Orbit (GTO), using a Geosynchronous Satellite Launch Vehicle (GSLV) rocket with a cryogenic upper stage to do the job.
The GSLV-F12/NVS-01 mission was launched from the second launch pad at the Satish Dhawan Space Centre SHAR, Sriharikota. At the end of a 27.5 hour countdown, the 51.7 metre tall, 3-stage Geosynchronous Satellite Launch Vehicle lifted off at a prefixed time of 10.42 a.m. This was GSLV's 15th flight.
The rocket, a little short of 20 minutes after it took off, deployed the 2,232 kg satellite into the intended GTO at an altitude of about 251 km. 
The NVS-01 carried navigation payloads L1, L5 and S bands. Interestingly, for the first time, an indigenously-developed atomic clock was flown in NVS-01.
ISRO said, "After a flight of about 19 minutes, the NVS-O1 satellite was injected precisely into a Geosynchronous Transfer Orbit. Subsequent orbit-raising manoeuvres will take NVS-01 into the intended Geosynchronous orbit."
According to details provided by ISRO, this is the 6th operational flight of GSLV with indigenous cryogenic stage. The configuration of GSLV-F12 payload fairing is 4 m dia ogive version. 
It is for the first time that an indigenously developed rubidium atomic clock has been used as the scientists earlier opted for imported ones to determine date and location.
Ahmedabad-based Space Applications Centre has developed the clock, and according to ISRO, it assumes significance as it is an important technology that only a handful of countries possess.
ISRO developed the NavIC (Navigation with Indian Constellation) system to meet the positioning, navigation and timing requirements of the country, particularly with regard to civil aviation and military requirements.
"The L1 navigation band is popular for providing position, navigation and timing services for civilian users and for interoperability with other GNSS (global navigation satellite system) signals," ISRO said.
(With inputs from PTI)