Khurram case: NIA arrests a key officer, says he 'leaked' info to LeT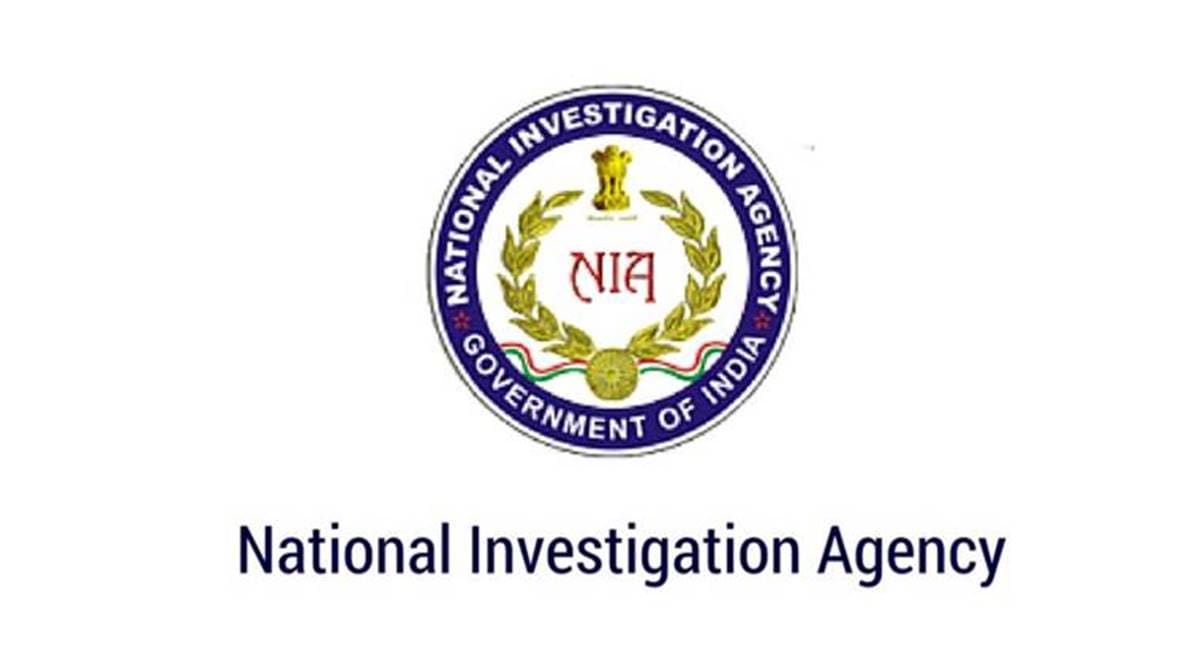 The National Investigation Agency Friday arrested its former Superintendent of Police P Arvind Digvijay Negi, one of the agency's top investigators, for allegedly sharing a confidential document with an overground worker of the Lashkar-e-Toiba.
The officer has been arrested in the same case in which the agency had last year arrested Jammu and Kashmir human rights activist Khurram Parvez. According to an input to the NIA from an intelligence agency, the document reached an overground worker via Parvez.
Having worked with NIA since its inception, Negi went back to his cadre and home state Himachal Pradesh last year. Soon after, in November, NIA searched his residence in Shimla in connection with the J&K case it was probing.
Negi, notably, not only investigated several cases of terrorism in J&K, including those against Hurriyat leaders, but was also a key officer in the team that probed Hindutva terror cases.
He investigated the 2007 Ajmer Dargah blast in which the NIA achieved its first and only conviction in the gamut of Hindutva terror cases.
In August 2018, RSS pracharaks Devendra Gupta and Bhavesh Patel were convicted by a special court for "planning and perpetrating" the blast that killed three and injured 15.
Negi was also initially associated with the probes into 2008 Malegaon blasts but was removed later, and the Samjhauta Express blast where Swami Aseemanand is an accused.
Some of his recent cases include those against PDP leader Wahid Parra and dismissed J&K DySP Davinder Singh. Negi had earlier investigated several key cases in the North East, too.
The NIA said Friday it arrested Negi in connection with a case of terrorism it had registered on November 6 last year pertaining to "widespread network of OGWs (Over Ground Workers) of LeT (Lashkar e Taiba), a proscribed Terrorist Organization, for providing support in planning and execution of terrorist activities in India."
The NIA had, earlier, arrested six people in the case.
"During investigation the role of A D Negi, IPS, SP posted at Shimla (since repatriated from NIA) was verified and his houses were searched. It was also found that official secret documents of NIA were leaked by A D Negi to another accused person who is an OGW of LeT in the case," an NIA statement said.
The searches at Negi's residence came a day after the arrest of J&K human rights activist Khurram Parvez on November 22 last year. It is in the same case that Negi has been arrested now.
At the time of Parvez's arrest, NIA had said he "was in touch with overground workers of a Pakistan-based banned terror outfit".
NIA sources said the interrogation of Pervez revealed information that cast doubts on Negi's role following which his house was searched. An official said Negi had allegedly shown a "confidential document related to investigations" to Pervez.
Negi maintained his innocence during the interrogation.
Incidentally, it was Negi who had first raided Parvez's residence in October 2020 when he was investigating the NIA case against NGOs in J&K.
The FIR in which Negi has been arrested invoked IPC Sections 120B (criminal conspiracy), 121 (waging, attempting to wage, abetting waging of war against the government), and 121A (conspiracy to commit offences punishable by Section 121); and Sections 17 (raising funds for terrorist act), 18 (conspiracy), 18B (recruiting of any person or persons for terrorist act) and 40 (raising funds for a terrorist organisation) of the Unlawful Activities (Prevention) Act.