Opposition disrupts Lok Sabha over price rise, GST on packaged food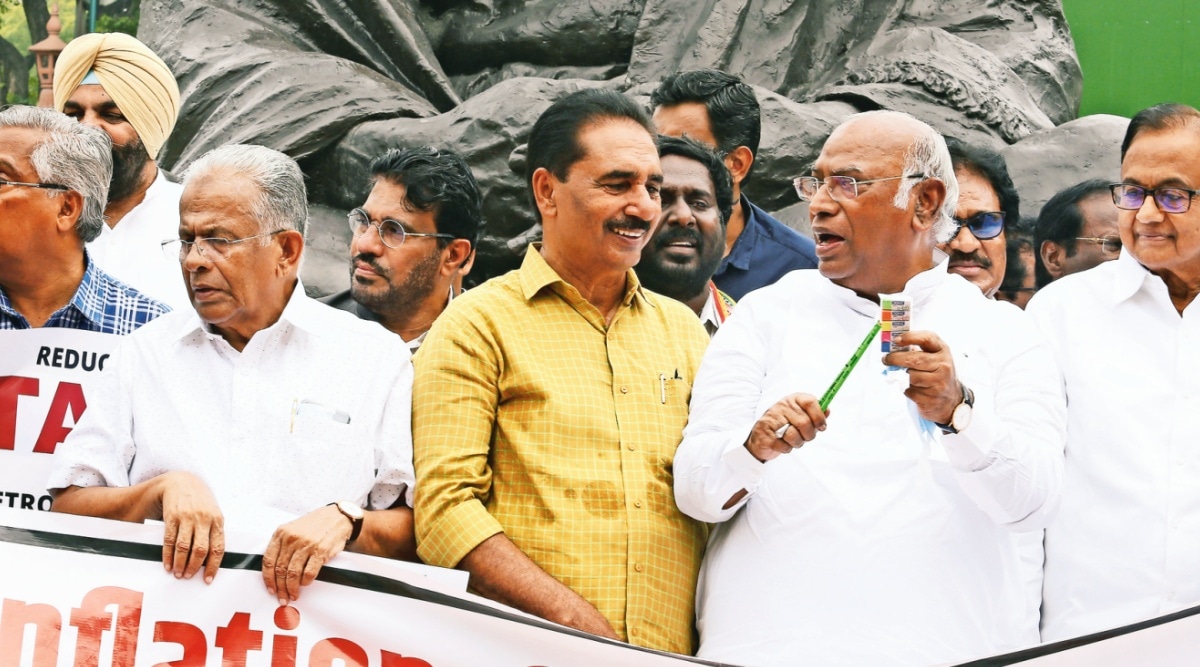 Lok Sabha witnessed uproarious scenes for the fifth consecutive day with the Opposition disrupting the proceedings with sloganeering against the increased taxes on fuel and packaged foods. The government, which assured that it is ready for a debate, accused the Opposition of "depriving" the rights of the MPs who want to raise the issues in Parliament.
The government reiterated that it is ready to discuss the GST in the House as and when Finance Minister Nirmala Sitharaman, who is down with Covid, gets recovered and returns to Parliament. However, the Opposition MPs, who staged a protest demonstration in front of the Mahatma Gandhi statue before the House met, did not go back to their seats.
The Speaker first adjourned the proceedings till 12 noon and later till 2 pm. As the House met in the morning, Congress, DMK and Left MPs rushed to the well of the House raising placards and shouting slogans like "Tanashahi bandh karein; nahin chalegi tanashahi; and dadagiri bandh karein".
Speaker Om Birla took up the Question Hour but could not proceed as the MPs increased their sloganeering.
Parliamentary Affairs Minister Prahlad Joshi took strong exception to the continuous disruptions in the Lok Sabha. Assuring that a discussion on GST could be held as soon as the finance minister recovers from Covid and returns to work, Joshi said: "You could raise the issue during the Zero Hour, you don't want the Question Hour nor any debate…"
With the Opposition not paying heed to the Speaker's requests to go back to their seats, Birla adjourned the proceedings for 45 minutes. When the House met again at 12, Kirit Premjibhai Solanki, who was in the chair, also asked the Opposition that they should use the floor of the House for debate. The House was again adjourned after a few minutes.