Parliament Winter Session 2021 Live News: RJD MP demands discussion over AFSPA; Sonia Gandhi says Modi govt insensitive towards farmers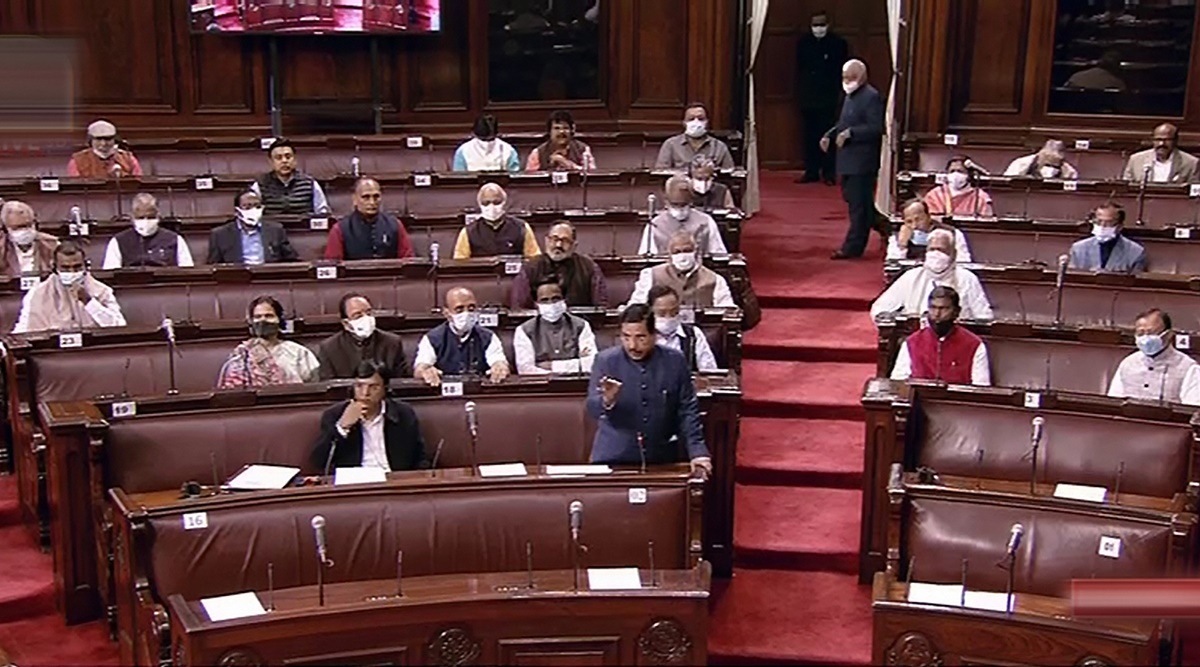 Congress MP Shashi Tharoor speaks in the Lok Sabha during the Winter Session of Parliament, in New Delhi, Tuesday, Dec. 7, 2021. (PTI)
Judiciary failed to stem tide of militant majoritarianism: Shashi Tharoor; ministers oppose reference to particular cases
From pendency of cases, lack of infrastructure to appointments and transfers of judges, the Lok Sabha on Tuesday debated critical issues related to the judiciary.
Initiating the debate on the High Court and Supreme Court Judges (Salaries and Conditions of Service) Amendment Bill, 2021, Congress MP Shashi Tharoor said the judiciary had failed to stem the tide of "militant majoritarianism".
"The judiciary's inaction almost always favours those in power. By its continued inaction, the court has not only allowed the government's sins against citizens to go unpunished, but led some critics to ask whether the Supreme Court should also be considered an accomplice to the violation of rights granted by the Constitution."
Jammu & Kashmir: Since Article 370 scrapped, monthly Army deaths fall, civilian fatalities rise
Data provided by the MHA in Parliament last week, and that available with the J&K Police, shows that, on an average, the UT has seen 3.2 casualties a month since August 5, 2019, in terror attacks compared to 2.8 casualties a month in nearly five years before that. The comparative figures for Army personnel killed in that period in J&K are 1.7 per month and 2.8 per month.
Between May 2014 and August 5, 2019, when J&K's special status was scrapped – a period of 63 months – 177 civilians died in attacks in the erstwhile state. In the 27 months after that, till November, 87 civilians were killed. Of them, more than 40 were killed this year alone.