Purvanchal Expressway to be inaugurated by PM Modi today: All you need to know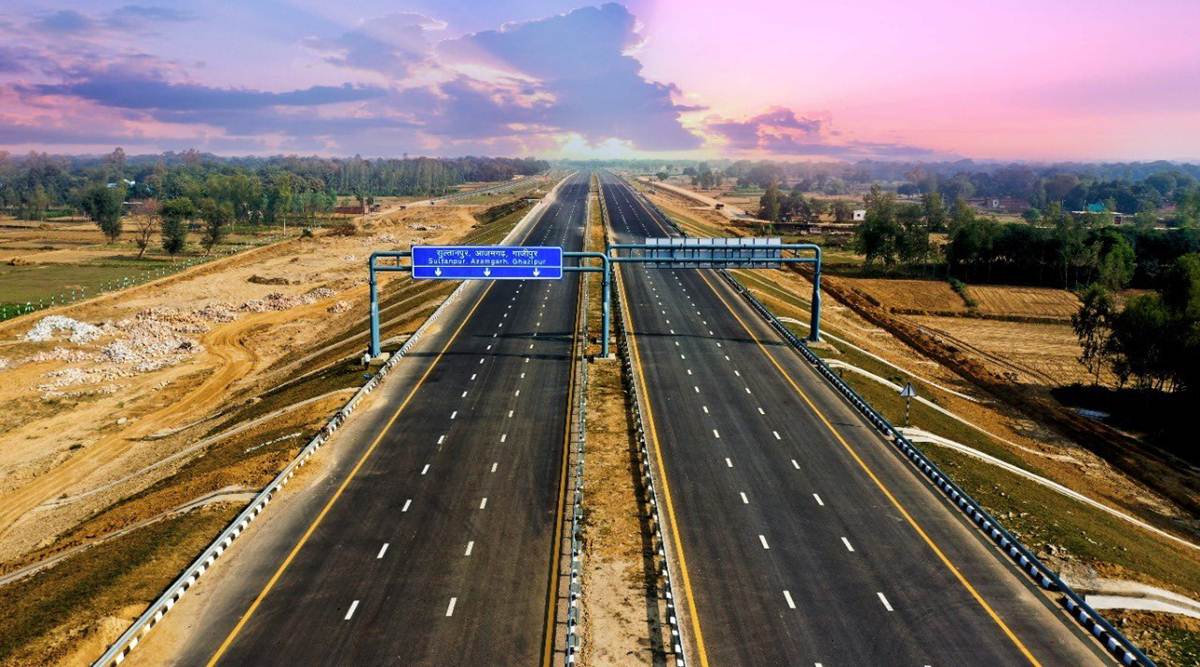 The 341-km Purvanchal Expressway at Karwal Kheri in Sultanpur district, set to be inaugurated by Prime Minister Narendra Modi on Tuesday, is one of the biggest completed infrastructure projects by the Yogi Adityanath government.
Prime Minister Modi along with Defence Minister Rajnath Singh will be landing at the airstrip in a C-130 Hercules plane for the inauguration today. The launch comes almost 3 years after the prime minister laid its foundation stone in Azamgarh in July 2018.
Tomorrow is a special day for Uttar Pradesh's growth trajectory. At 1:30 PM, the Purvanchal Expressway will be inaugurated. This project brings with it multiple benefits for UP's economic and social progress. https://t.co/7Vkh5P7hDe pic.twitter.com/W2nw38S9PQ

— Narendra Modi (@narendramodi) November 15, 2021
Here's all you need to know about the Purvanchal Expressway
The infrastructure project, which is one of the biggest completed by the Yogi Adityanath government and cost an estimated Rs 22,496 crore, has been billed as the "carrier of development" to the underdeveloped Purvanchal region.
The expressway starts from Chandsarai village in the district of Lucknow located on the Lucknow-Sultanpur road and ends at Haidaria village on National Highway 31 in Ghazipur district.
It is currently a six-lane wide highway and can be expanded to eight-lane in the future. It establishes a direct link between the NCR and eastern Uttar Pradesh till almost the Bihar border.
The Yamuna Expressway connects Noida to Agra while the Lucknow-Agra Expressway goes up to the state capital. The Purvanchal Expressway will end about 18 km from the UP-Bihar border.
Constructed at an estimated cost of about Rs 22,500 crore, the Purvanchal Expressway is going to give a boost to the economic development of eastern parts of Uttar Pradesh, especially the districts of Lucknow, Barabanki, Amethi, Ayodhya, Sultanpur, Ambedkar Nagar, Azamgarh, Mau and Ghazipur, a statement released by the government said.
There are 18 flyovers, seven railway over bridges, seven long bridges, 104 minor bridges, 13 interchanges and 271 underpasses on the highway that covers the districts of Lucknow, Barabanki, Amethi, Ayodhya, Sultanpur, Ambedkar Nagar, Azamgarh, Mau and Ghazipur.
The government has developed land banks along the expressway and the Uttar Pradesh Expressways Industrial Development Authority has been authorised to develop industrial hubs along the highway.
Uttar Pradesh Chief Minister Yogi Adityanath has said that the Purvanchal Expressway will be the backbone of the economy of the state's eastern region. "This expressway will prove to be the backbone of Eastern UP. Its inauguration will be in a grand way, accompanied by an air show as a three-and-a-half-km long stretch near Sultanpur has been developed as an airstrip for emergency landing of aircraft," CM Yogi Adityanath said.