Terror Module Busted In Jammu And Kashmir, 5 Lashkar Terrorists Arrested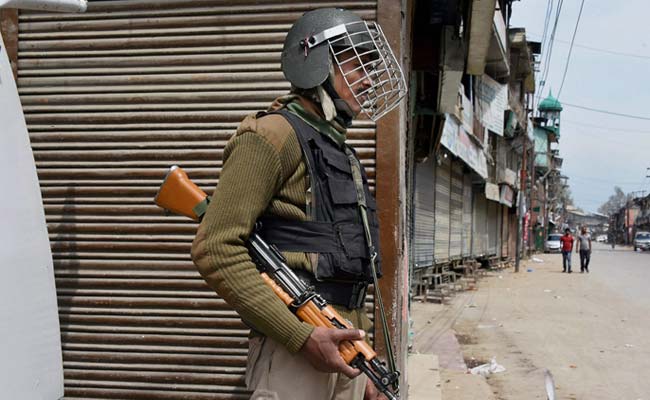 Kulgam, Jammu and Kashmir:
In a joint operation by the Jammu and Kashmir police and the Central Reserve Police Force (CRPF), a terror module was busted in Jammu and Kashmir's Kulgam district with the arrest of five terrorists of Lashkar-e-Taiba (LeT) terror outfit, an official statement said on Sunday. 
A huge quantity of arms and ammunition including two pistols, three Hand Granedes, one UBGL, two pistol magezines, 12 poistol rounds, and 21 AK-47 rounds was recovered from their posession, the statement added. 
As per the statement, the arrested terrorists were identified as Aadil Hussain Wani, Suhail Ahmad Dar, Aitmad Ahmad Laway, Mehraj Ahmad Lone and Sabzar Ahmad Khaar. 
A case has been registered in this regard under the relevant sections of law. 
Further investigation is underway. 
More details are awaited.
Earlier in August, Jammu and Kashmir Police along with 26 Assam Rifles and 3rd BN CRPF busted a terror module in North Kashmir's Bandipora and successfully foiled the nefarious designs of Pakistan-based terror handlers in reviving the terrorists in the district.
(Except for the headline, this story has not been edited by NDTV staff and is published from a syndicated feed.)