This medal-winning athlete from Chennai re-enters sports after 20 years, hoping to inspire his sons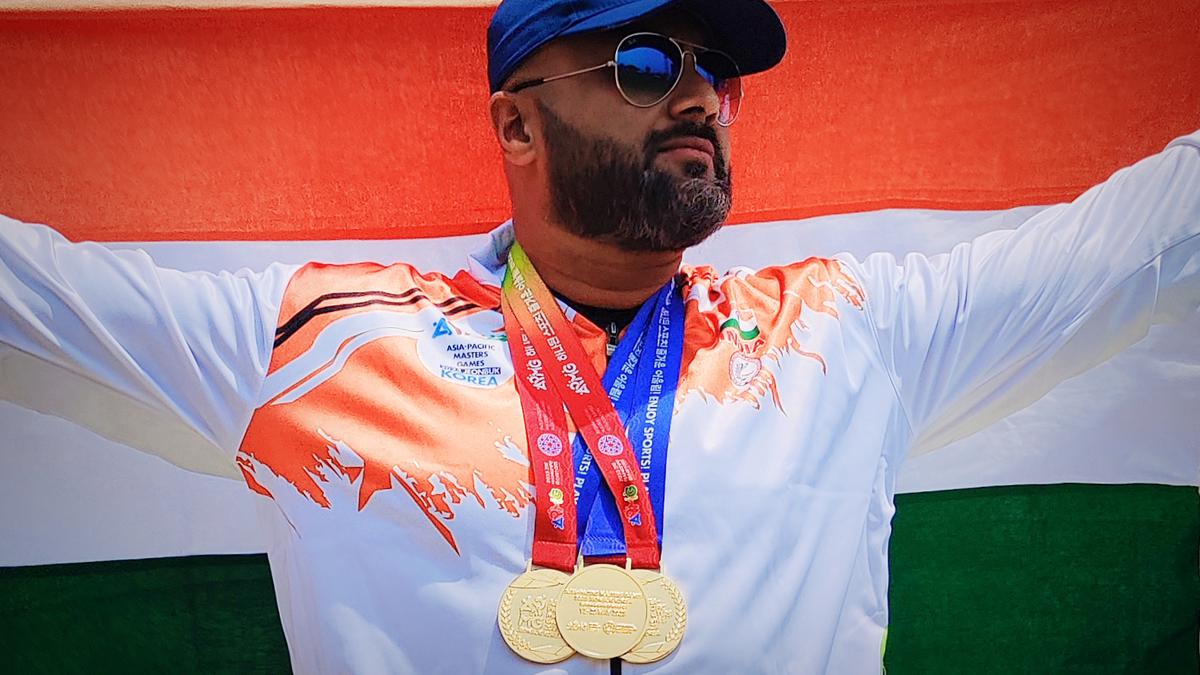 Each time athlete and entrepreneur Percival Naveen Howie enters the field, he enters with a yearning to inspire his sons. So, when he picked up the shot put at the 2023 Asia Pacific Master's meet in South Korea between May 12 and 20, he took with him his yearning, and the words of his father who wanted people to remember his son's name. In the process, Naveen clinched three gold medals in shotput, discus and javelin throw.
An abiding memory from Naveen's childhood is the moments he spent training with his father, who was there for him like an anchor. "I wanted to be there for my kids in the same way and give them similar core memories," says Naveen. "I used to be a national thrower in school and college but after that, life happened, work happened and most importantly excuses happened," adds the athlete. 
Naveen's return to athletics is like a page from a story. Like any other day, the athlete he was training his eldest son at a corporation park in Nungambakkam, ahead of his sports day. "I didn't have a shot put so I picked up a heavy rock and was showing him how to throw," he says.
This was when Naveen was spotted by Roda Krishnan, an Asia Pacific Masters gold medal-winning athlete in the 65+ category. Seeing his skill and technique, Roda encouraged Naveen to enrol in the Masters Athletic Federation (MAFI). The body is responsible for holding competitive multi-sport events for individuals of all abilities. With mostly self-financed athletes, the minimum age for competing is between 25 and -35, and can go up to 100.
Currently, Naveen is preparing for the Malaysian International Open Masters Athletics Championship in September which will increase his competition, as there are 35 participating countries. At the Asia Pacific meet in Iksan, South Korea, he competed with 25 countries. On qualifying the Malaysian Open, Naveen says he will play in the extremely competitive Asian Open and the World Championships. However, what precedes the athlete is the definition defying zeal and grit he has exhibited in overcoming his limitations and realising his vision for his kids and others alike.