Top Maoist leader Milind Teltumbde among 26 Naxals killed in encounter: Maharashtra Police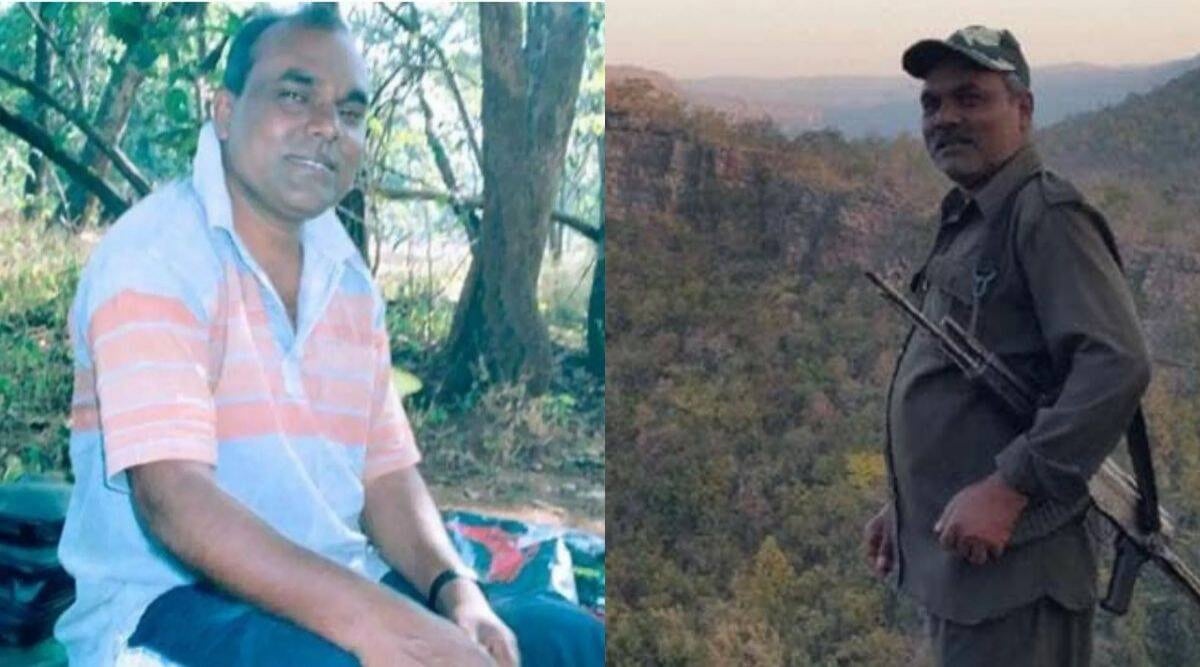 Teltumbde carried a reward of Rs 50 lakh for his capture. Apart from him, two other top Maoists the police claimed to have gunned down were Mahesh alias Shivaji Raoji Gota, a resident of Renadigutta village of Etapalli tahsil of the district, and Lokesh alias Mangu Podyam, a resident of Jagargunda village in Dantewada district of Chhattisgarh. Both were members of the Gadchiroli divisional committee of CPI (Maoist). Gota belonged to Kasansur dalam and carried a reward of Rs 16 lakh while Podyam was commander of Company 4 and carried a reward of Rs 20 lakh for his capture.
The encounter that lasted for over ten hours on Saturday was one of the biggest and longest in Gadchiroli's history. Sources said 16 teams of C-60 commandos, with a total strength of over 500 personnel, participated in the operation which was launched after police learnt of Maoists camping in the forest.
The second-most senior cadre believed to have been present in the congregation of over 100 Maoists was dandkaranya special zonal committee (DKSZC) member Prabhakar. While his bodyguard died in the encounter, Prabhakar is believed to have escaped to safety along with about 75 others.
"Surrendered Naxalites have identified one of the bodies as that of Teltumbde's," Gadchiroli Superintendent of Police Ankit Goyal told The Indian Express.
There was speculation about Teltumbde being one of the casualties but the same wasn't confirmed by the police on Saturday.
Incidentally, Teltumbde, aged about 58, is the most high-profile Maoist to have been eliminated in an encounter in Gadchiroli to date. Milind was the brother of activist and scholar Anand Teltumbde, who had been arrested earlier in the Elgar Parishad case and is currently lodged at the Taloja prison in neighbouring Navi Mumbai.
Among the deceased were five women, four of whom were not identified till Sunday morning. Six of the men who died in the encounter were also not identified till reports last came in.
Apart from Korchi dalam, the Maoist group also has members of Company 4, Kasansur dalam and Tipagad dalam. Asked how big the group could have been, Goyal said, "we are not yet sure. But it must have been a big congregation since it lasted that long,"
A source told The Indian Express that "about 100 bags were recovered from the spot, indicating the presence of at least 100 cadres when the encounter broke out."
Goyal also said, "It was an intelligence-based operation. We had information about the congregation and hence the operation was launched. Our men got fired at initially but retaliated the fire successfully with minimal damage."
Goyal, however, clarified that the exchange of fire was in bursts, not continuous.
The other 25 Maoists killed in the encounter in Gyarapatti-Kotgul forest in north Gadchiroli have also been identified.
According to a list released by the police, the other deceased Maoists were Bandu alias Daslu Gota (Company 4, Rs 4 lakh reward), Pramod alias Dalpat Kachlami (Company 4, Rs 4 lakh), Kosa alias Musakhi from Bastar in Chhattisgarh (Company 4, Rs 4 lakh), Nero from south Maad area of Chhattisgarh (no other details available), Vimla alias Imla alias Kamla alias Manasi Boga (Rs 4 lakh), Chetan Pada from south Bastar (Tipagad dalam, Rs 2 lakh), Kishan alias Jaiman from Darbha in Chhattisgarh and commander of Korchi dalam (Rs 8 lakh), Bhagat Singh alias Pradeep alias Tilak Jade (Rs 6 lakh), Sannu alias Kowachi from Bastar in Chhattisgarh and commander of Kasansur dalam (Rs 8 lakh), Prakash alias Sadhu Boga (Company 4, Rs 4 lakh), Malachhu from Bastar (company 4, Rs 4 lakh) and Navluram alias Dilip Tulavi (Company 4, Rs 4 lakh).
Bhagat Singh Jade and Vimla Boga were Teltumbde's bodyguards, and Lachhu was the bodyguard of senior cadre Prabhakar.
Those unidentified so far are believed to have belonged to Chhattisgarh and adjoining Madhya Pradesh areas and hence couldn't be identified by local surrendered Naxalites.
The four policemen injured in the encounter were stated to be in "stable" condition. "They are out of danger," said Additional SP Sameer Sheikh.