Vivaan Shah deviates from linguistic minimalism, takes inspiration from writers like Edgar Allan Poe for his new sci-fi horror novel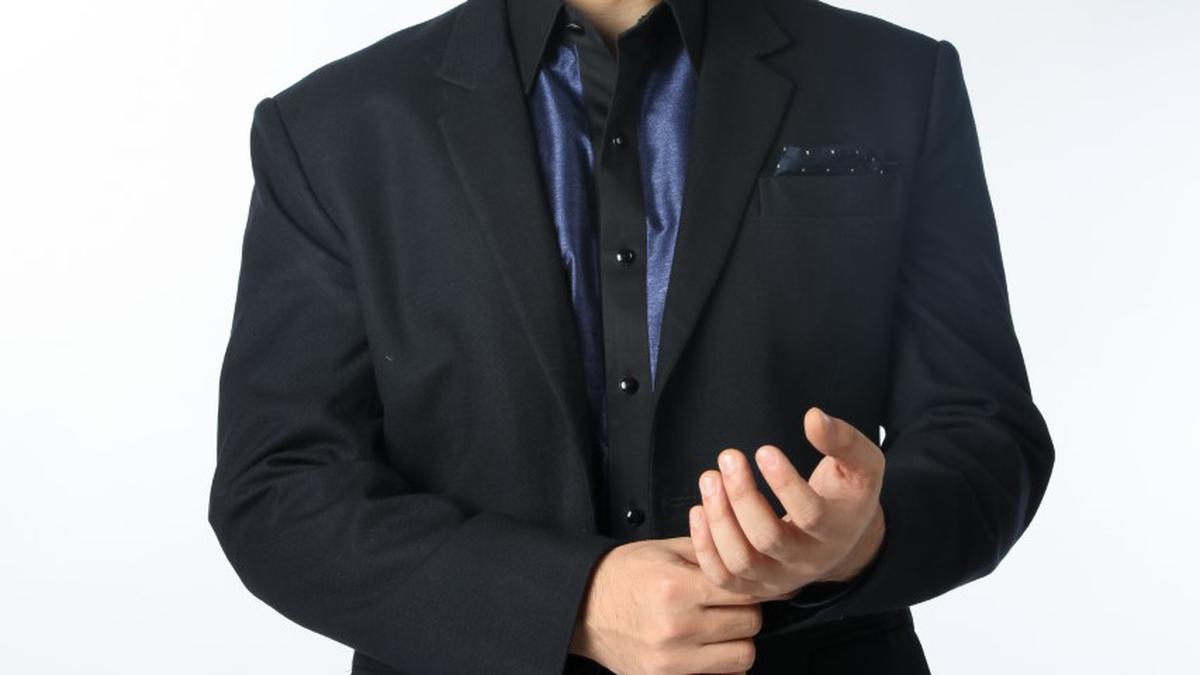 Stylistically, Vivaan Shah fashions his new novel The Forsaken Wilderness with what he calls 'a classical register of prose'. The actor-author consciously deviates from the colloquial syntax that tenders linguistic minimalism to most contemporary writings. He's unapologetically deliberate and uncompromisingly passionate when it comes to wording the sci-fi, cosmic horror that defines the genre of his book. A phantasmal tale of three men who venture out on a mountain-climbing expedition to a never-scaled-before peak, Ranibaug, this is his third novel.
Vivaan credits Sayantan Ghosh, executive editor at Simon and Schuster India, for giving him the creative liberty to "emulate the sort of slightly convoluted, baroque sentence construction of writers like Edgar Allan Poe". "With this kind of experiment, you need an editor who understands what you're trying to do and is not trying to dilute that," he says.
He took inspiration from the 1920s American magazine Weird Tales to navigate his writing style in the genre. "I've been a huge fan of weird fiction, and of Poe, for a long time," he confesses. The Forsaken Wilderness, he says, is an expansion of a novella that he had written in 2016. "The raw material of the novel, the genesis of that probably occurred in 2014 or so, and then in 2020, I sat down and decided to formulate a science-fiction horror novel out of it," he shares. Vivaan's short story, Entombed, was published in The Hindu Businessline in 2019. "In fact, writer Bulbul Sharma, who read it, told me to take a crack at writing a long-form novel. That's when the process started."
The novel explores the pervasiveness of belief and 'ingrained superstition', which pushes its central characters to unchartered territories, both physically and psychologically. Had it not been for Professor Charan Prakash Chaturvedi's unwavering belief in astrologer Natija's advice, would he ever have attempted to scale the treacherous peak? "I think it's the artist's job to examine what the scientists cannot explain," says Vivaan.
The narrator of the novel, civil engineer Barkat Singh Randhawa, takes the reader through obscure landscapes inhabited by extraterrestrial creatures spanning the length and breadth of the peak. It is a horror novel which doesn't deal with the supernatural, says Vivaan. "It deals instead, with scientifically unexplainable phenomena… that is, perhaps, more scary and terrifying than a ghost or a spirit in that sense."
Vivaan interprets literature as a medium of communication while establishing its symbiotic relationship with theatre and films — also the mediums of communication. He has acted in Bollywood movies like Saat Khoon Maaf and has directed plays like A Comedy Of Horrors, which is based on three short stories — two by Poe and one by Ambrose Bierce. "So, we have a theatre company called Motley, and one of our practices in Motley is to adapt pre-existing works of prose into a dramatic form. I would credit my being an actor to pushing me in this direction, towards literature, towards being a novelist," he says.
While he already has another work of fiction "in the oven", Vivaan has a busy year on the acting front too. He'll soon be seen in Vishal Bhardwaj's OTT debut Charlie Chopra & The Mystery of Solang Valley, an Indian adaption of Agatha Christie's novel The Sittaford Mystery. Here he is quick to point the odds at which the mediums of literature and film have been for years. "It was so serendipitous that it worked out like that because oftentimes there's actually a big difference between cinema and literature. There have always been conflicts between the filmmaker and the novelist: like famously, Stephen King hated Stanley Kubricks adaptation of The Shining. Nowadays, they are having a symbiosis, which is resulting in a lot of OTT shows. I don't consider myself as primarily as someone from the cinema. I consider myself primary from the theatre," he says.
Vivaan fancies the works of writers like Prem Chand and Manto, and intends to read contemporary literature to his list of favourites. "Ankush Saikia is one of my favourites and I'm also a huge fan of Nilanjana S. Roy. Her book Black River is truly a haunting book."