Watch: Crowd cheers as Rahul Gandhi addresses rally amid heavy rains in Mysuru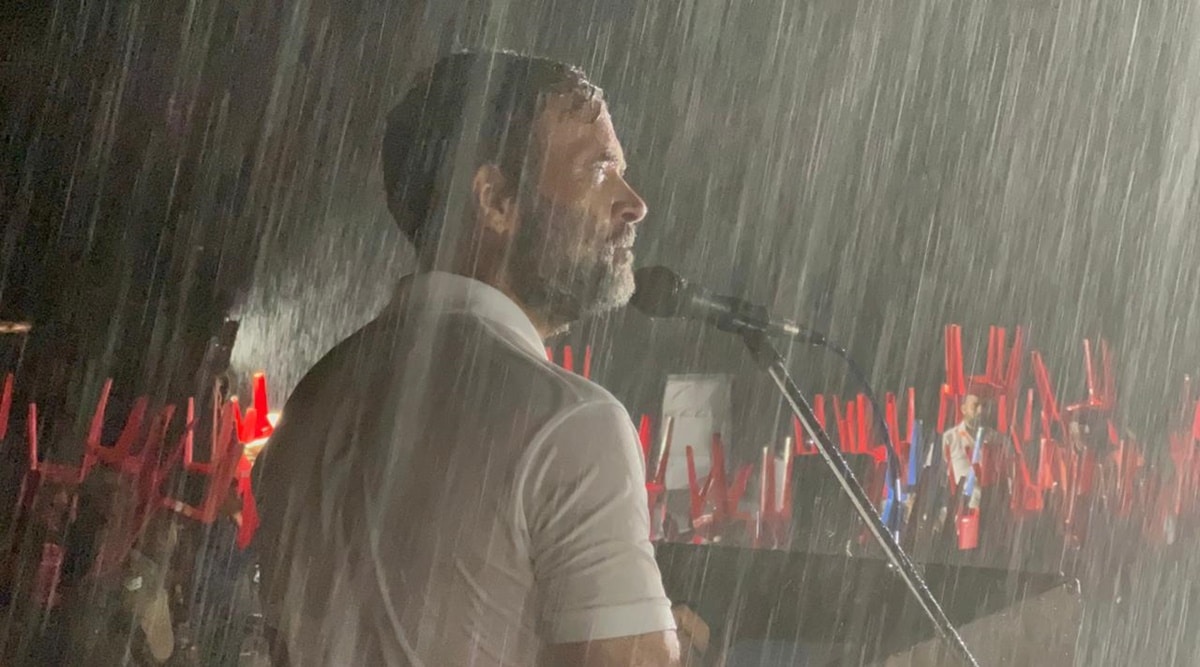 As Congress MP Rahul Gandhi addressed a public rally amid heavy rains in Mysuru on Sunday evening, the gathering cheered for him and raised slogans in his support.
Despite incessant rain, Gandhi, who is currently in Karnataka for Congress' ongoing 'Bharat Jodo Yatra', continued with his speech.
"Hum Bharat Jodenge"#BharatJodoYatra pic.twitter.com/jVLebxCwY7

— Bharat Jodo (@bharatjodo) October 2, 2022
Rahul Gandhi said Sunday that his Bharat Jodo Yatra is a battle with the ideology which killed Mahatma Gandhi. Taking part in the Gandhi Jayanthi celebration at the Khadi Gramodyog Centre in Badanavalu in Karnataka's Mysuru district, Rahul said that the hard-won freedoms of the people of the country eroded in the last eight years under the BJP rule.
"Just as Gandhiji fought the British Raj, we are today fighting a battle with the very ideology that killed Gandhi. This ideology has in the past eight years delivered inequality, divisiveness and the erosion of our hard-won freedoms," the Congress leader who is on the Karnataka leg of Bharat Jodo Yatra, the foot march from Kanyakumari to Kashmir, said.