Ind vs Aus 1st Test | Axar hits career-best 84 as India takes 223-run lead on Day 3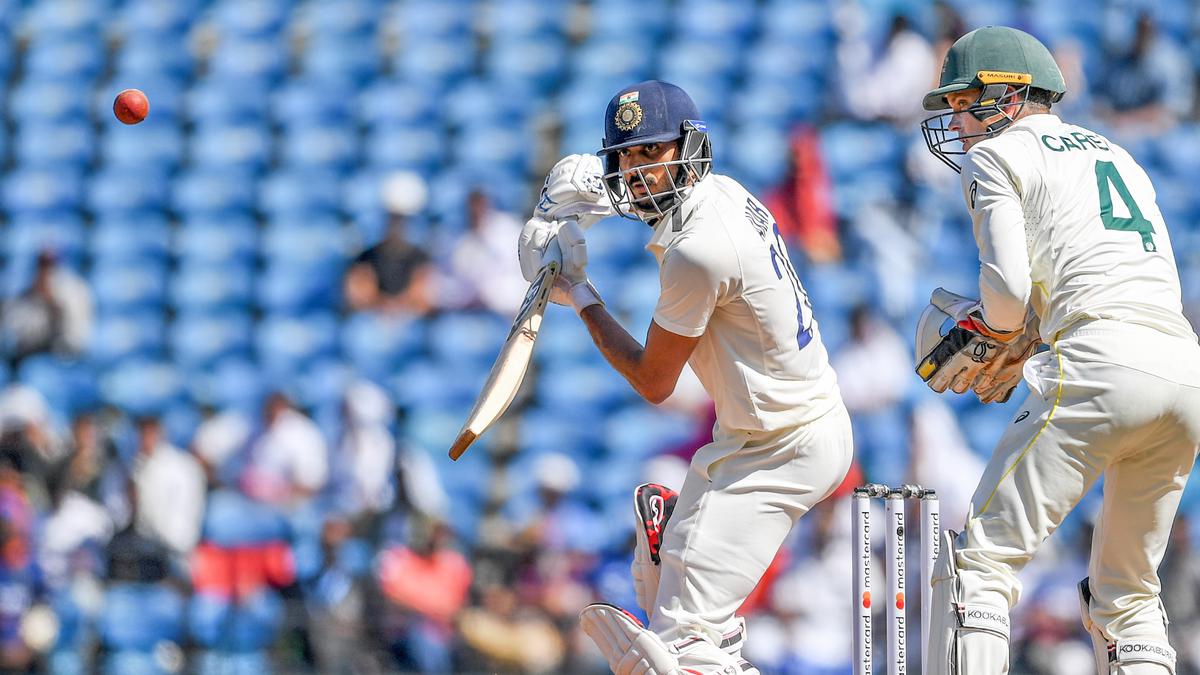 Axar Patel hit a resolute 84 while Mohammed Shami smashed an entertaining 37 as India took a massive 223-run first innings lead by posting 400 against Australia on the third day of the opening Test, here Saturday.
Axar put his head down and let Shami attack in the 52-run ninth-wicket stand, helping India outbat Australia on a track which the visiting media alleged was "doctored".
India had resumed the day at 321 for seven with Ravindra Jadeja (70) and Patel at the crease. Jadeja did not last long as he shouldered arms to a Murphy delivery that was fired in from an angle and crashed on to the stumps.
The pitch hasn't changed its character much and it remains a slow turner where any batter ready to grind it out will get results.
Lunch was taken when Indian innings ended.
Shami, who was dropped on 6 by Scott Boland at long-on off Nathan Lyon, decided to launch a swift counter-attack on opposition best bowler Todd Murphy (7/124).
He hit the bespectacled off-spinner for three sixes — a slog sweep over mid-wicket, a flat six over long-off and monstrous hit over long-on — apart from a couple of boundaries during his 47-ball stay.
Adding 50-plus runs in just over an hour (65 minutes) was laudable and Patel on his part gave Shami bulk of the strike.
If Australia had any chance of wrapping it up, Boland's goof up proved costly as Shami made them pay dearly.
While Murphy has been impressive on debut, Lyon's (1/126) performance has been disappointing to say the least as his bowling lacked the bite.
Almost all the Indian batters found it easy to defend the veteran off-spinner off the back-foot.
Once Shami was dismissed going for his fourth maximum off Murphy, Patel decided to attack and lofted the debutant straight into the sightscreen for his first six.
His and India's innings ended when he was bowled by rival skipper Pat Cummins.
Scoreboard
Australia 1st Innings: 177 India 1st Innings: Rohit Sharma b Cummins 120 KL Rahul c&b Murphy 20 Ravichandran Ashwin lbw b Murphy 23 Cheteshwar Pujara c Boland b Murphy 7 Virat Kohli c Carey b Murphy 12 Suryakumar Yadav b Lyon 8 Ravindra Jadeja b Murphy 70 185 9 0 37.83 Srikar Bharat lbw b Murphy 8 Axar Patel b Cummins 84 Mohammed Shami c Carey b Murphy 37 Mohammed Siraj not out 1
Extras: (B-6, LB-1, NB-3) 10
Total: (All out in 139.3 overs)
Fall of wickets: 1-76, 2-118, 3-135, 4-151, 5-168, 6-229, 7-240, 8-328, 9-380, 10-400
Bowling: Pat Cummins 20.3-3-78-2, Scott Boland 17-4-34-0, Nathan Lyon 49-13-126-1, Todd Murphy 47-12-124-7, Marnus Labuschagne 5-0-24-0, Matt Renshaw 1-0-7-0.