Morning Digest | Canada shared intelligence with India weeks ago, says Trudeau; Sports Minister to skip Asiad as China bars Arunachal players, and more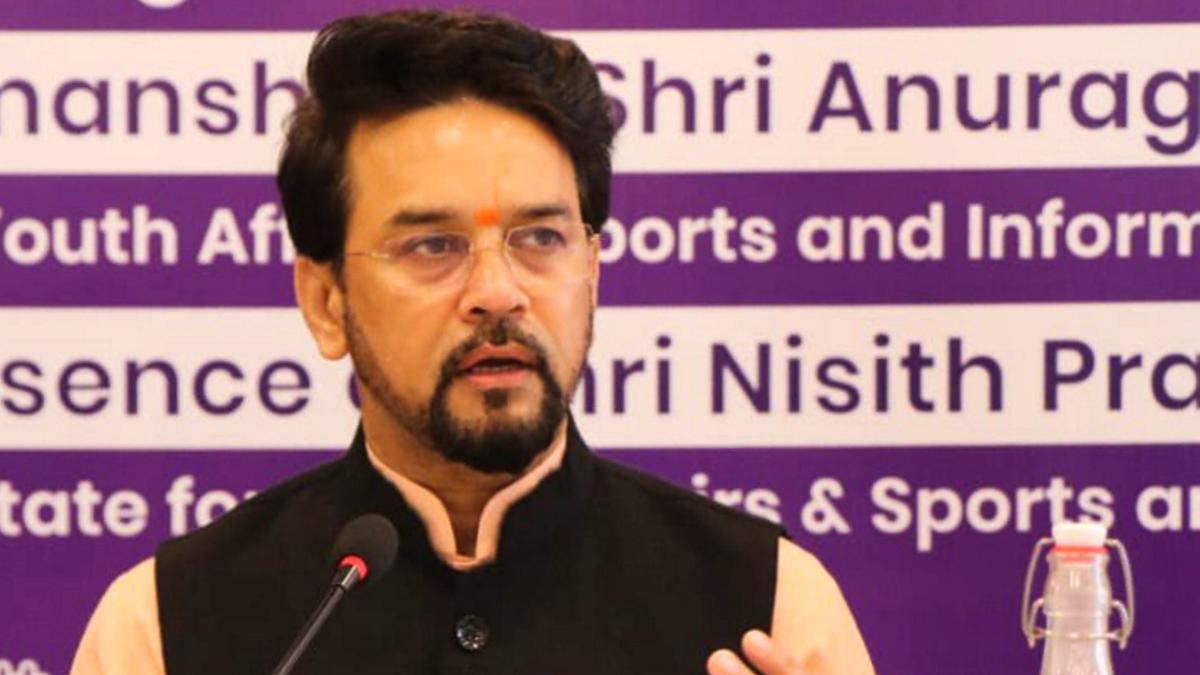 Canada shared intelligence on Nijjar's murder with India weeks ago, says Trudeau
Canada shared evidence that Indian government agents were potentially involved in the murder of Sikh separatist leader Hardeep Singh Nijjar in British Columbia with New Delhi weeks ago, Prime Minister Justin Trudeau said on Friday. "We are there to work constructively with India. We hope that they engage with us so that we can get to the bottom of this very serious matter," said Mr. Trudeau.
India calls off Sports Minister Anurag Thakur's visit to Asiad inaugural over bar on entry of Arunachal Pradesh athletes
Union Sports Minister Anurag Thakur on Friday cancelled his visit to the Asian Games, due to China's denial of entry to Indian Wushu players from Arunachal Pradesh, even as the government registered an official protest at the decision. The three players – Nyeman Wangsu, Onilu Tega and Mepung Lamgu – were refused entry despite having e-accreditations from the organisers.
Visa suspension for Canadians enforced at Indian missions globally
 Even physical applications for Indian visas from Canadian citizens to Indian missions in third countries will not be processed under the suspension of Indian visas for Canadians that the Government of India is enforcing this week. A source clarified to The Hindu that the suspension of Indian visas for Canadians has a worldwide scope as Indian missions outside Canada will also not accept walk-in paper visa applications from Canadians as part of the process of suspension. 
No signals from Chandrayaan-3's Vikram, Pragyan: ISRO
The Indian Space Research Organisation (ISRO), which was hoping to awaken the Chandrayaan-3's Vikram lander and Pragyan rover on September 2, says it has not received any signals from either of the two, despite continuing efforts to establish communications.
NEET-PG 2023 | Health Ministry says students will be offered all available seats, as cut-off reduced to 'zero'
The Health Ministry on Friday clarified that its recent directive to reduce the cut-off or qualifying percentile for NEET-PG 2023 to "zero" across all categories will translate into seats being offered to students till they are exhausted. This will be done through an online, transparent, counselling process which will do away with the alleged backdoor entry that was offered through some private colleges, it said.
Manipur CM asks people to surrender weapons within 15 days 
Manipur Chief Minister N. Biren Singh on September 22 asked people to surrender looted police weapons in the next 15 days. He said that after 15 days, security forces, Central and State, would undertake a "strong and comprehensive search operation to recover such weapons, and all persons associated with any illegal weapons will be dealt with severely, as per the law."
Supreme Court declines plea for independent audit of 'source code' of EVM system
The Supreme Court on Friday declined to entertain a writ petition seeking an independent audit of the source code governing the entire Electronic Voting Machine (EVM) system. A 'source code' is a set of written instructions to a machine's hardware. It provides a virtual window into the inner workings and processes of an electronic device.
100 per cent regret: Rahul Gandhi on UPA's inability to bring women's reservation bill with OBC sub-quota
The Congress "regrets" that the United Progressive Alliance (UPA) government did not pass its Women's Reservation Bill in 2010 by including a quota for women from other backward classes (OBCs), former party chief Rahul Gandhi said on September 22, even as he asserted that his party would successfully carry out a caste-based census if it comes to power.
Quad Ministers hold talks on rules-based order, UN reform
Meeting early on Friday morning along the fringes of the 78th session of the United Nations General Assembly (UNGA), Foreign Ministers of the Quad (India, Australia, Japan and the U.S.) reaffirmed the group's commitment to a "free and open" Indo-Pacific region, where disputes are settled in accordance with international law. The Quad also committed itself to the principles of the UN charter and reform of the institution. A new initiative to help countries respond to terror attacks was also discussed on Friday, as per a joint readout of the meeting.
Leaders of Syria and China announce strategic partnership as part of Asian Games diplomacy
China and Syria announced the formation of a strategic partnership on Friday as Chinese leader Xi Jinping kicked off a series of diplomatic meetings ahead of the upcoming Asian Games. Mr. Xi met Syrian President Bashar Assad in the southern Chinese city of Hangzhou, which is hosting the 15-day sports competition.
India vs Australia 1st ODI | Shami's five-for and half-centuries galore give India a 5-wicket win
Mohammed Shami produced a masterly spell of seam bowling under a humid sun. Then, under the lights, Shubman Gill and Ruturaj Gaikwad put on a display of silken batting, full of enchanting grace and exquisite timing. The host won by five wickets, with eight balls to spare, to go 1-0 up in the three-match series. The second game will be played at Indore on Sunday.