K.G. George, a filmmaker who stayed ahead of his times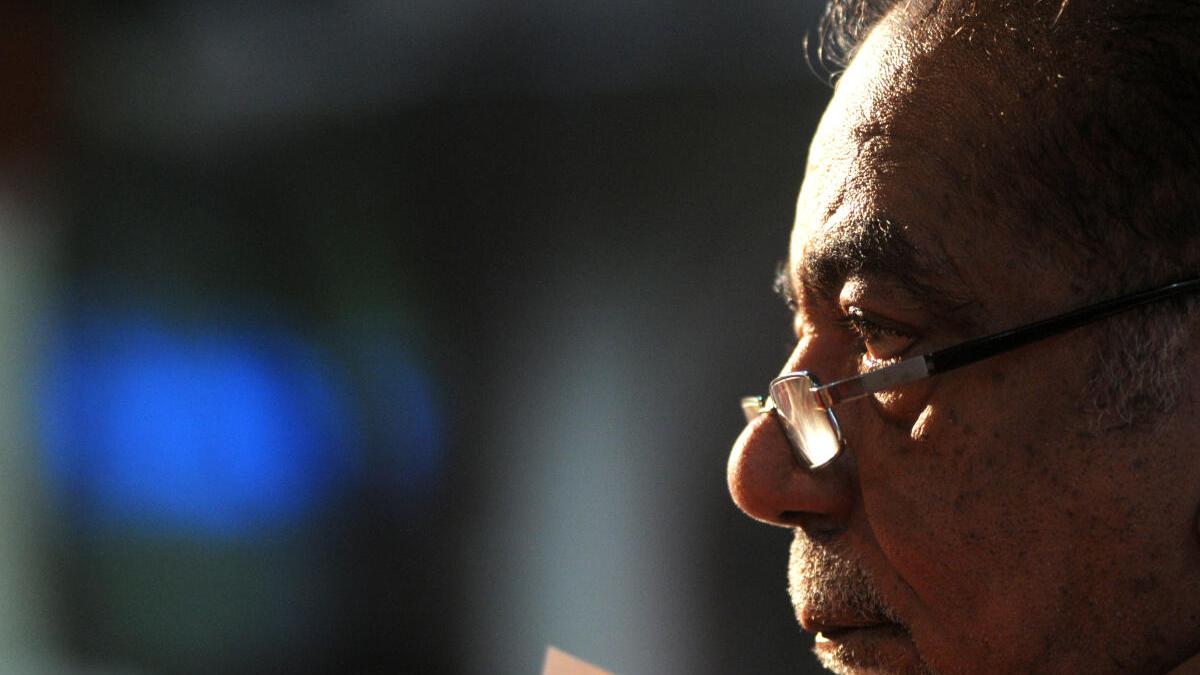 In 1984, a year before the Bechdel test to measure the representation of women in cinema was first devised, K.G. George made Adaminte Variyellu, which ended with a group of women breaking the fourth wall, toppling the camera, effacing the filmmaker and running free.
Women in his cinema were not just admiring sidekicks of the hero or victims waiting to be saved, as is the case even now in some films, but they had their own mindscape and agency. Yet, they were not perfect beings either.
But then, the feminist gaze in his cinema or the powerful women characters he created is just one aspect of his oeuvre, which would always be remembered for the rawness and complexity of the lives that he depicted and the sheer variety of the themes he handled. Whichever viewpoint one takes to analyse his career that spanned just over two decades, K.G. George, who passed away on Sunday, appears as someone who stayed ahead of his times and had a perceptive understanding of Malayali society across social classes, which has caused his cinema to acquire new meanings and relevance with every passing decade.
Born in 1945 in a lower middle class family in Thiruvalla, George's interest in cinema from his younger days, even while doing odd jobs, led him to the Film and Television Institute of India, Pune. Beginning his film career as an assistant to filmmaker Ramu Kariat in the early 1970s, George announced his arrival as an independent filmmaker with Swapnadanam (1977).
Deep study of mind
In a way, his debut was an indicator of his mastery in clinically analysing and laying bare the human mind on celluloid. He elevates what could have been just another film on marital discord and disappointments in life leading a man towards mental breakdown into a deep study of the man's mind and the way the society's expectations played a part in his current plight. The psychological drama won him the first of nine Kerala State Film Awards.
Though he began with a flash of brilliance, he was not proud of the four or five films he did immediately after, all within the same year. Yet, even amid this there was Mannu, about a landlord planting an idol in a poor tenant's land to drum up the villagers' religious fervour and evict him, mirroring some dark events which played out in the real world in later years.
In the years that followed, he became one of the few filmmakers who successfully bridged the gap between independent and commercial cinema, evolving what came to be known as the middle cinema in Malayalam, by choosing themes that mainstream filmmakers used to shy away from. Ulkadal (1979), one of the earliest campus romances in Malayalam cinema, also showed that he was not rigid about his aversion to having songs in films. It gave us the classic melody Sharadindu Malardeepa…, sung by playback singer Selma, George's wife, with P. Jayachandran.
Vices of the village
With Kolangal (1981), he punctured the prevalent view of the idyllic village filled with good-natured people. The village that George conceives, with its scheming, evil characters like Chacko, is closer to B.R. Ambedkar's conception of the village as a "sink of localism, a den of ignorance, narrow-mindedness and communalism." Yavanika (1982), one of Malayalam cinema's landmark films, could have been just another investigative thriller, but he chose to do it as a character study using contradicting accounts on Ayyappan, the debauched Tabla player who goes missing.
Looking inward
Through Lekhayude Maranam Oru Flashback (1983), based loosely on the circumstances that led to the death of actor Shoba, he had an inward look at the murky side of the industry that he was part of. Ee Kanni Koodi (1990) had him exploring the life of a sex worker after her death. In Mattoral (1988), one of the under-rated, but standout films of his career, he casts an unflattering light on Malayali middle class family life and the subjection of women in it, with the story of the wife of a government servant eloping with a mechanic. But the film, instead of sitting on judgement on Kaimal, the husband, shows him as someone who has imbibed the patriarchal mores of those times.
All that he wanted to say on the emergency period was said through the story of an upper class family in Irakal (1985), interrogating the power structures within it that spawn a deranged killer.
The kind of themes George dealt with threw up ample opportunities to employ the typical male gaze of female bodies, but he chose to treat them with dignity, and to stand by as an observer documenting their inner lives.
Political satire
A world away from all these was Panchavadi Palam (1984), the first political satire in Malayalam cinema, which did not spare anyone. But, even for a satire, he did not compromise on technical perfection, as is evident in the bridge collapse scene in the climax.
With the changes that the film industry witnessed in a globalised world, George slowly faded out of the industry, with his last one Elavankodu Desam (1998), becoming one of the rare failures in his career.
Neither George nor his characters reduced progressive ideas to mere slogans, but these were always present as a subtext in his films. On that count, he was really the unassuming revolutionary in Malayalam cinema, still inspiring a new generation of filmmakers.