Meet Madhuri Palli, the first female runner from Andhra Pradesh to complete the gruelling Comrades Marathon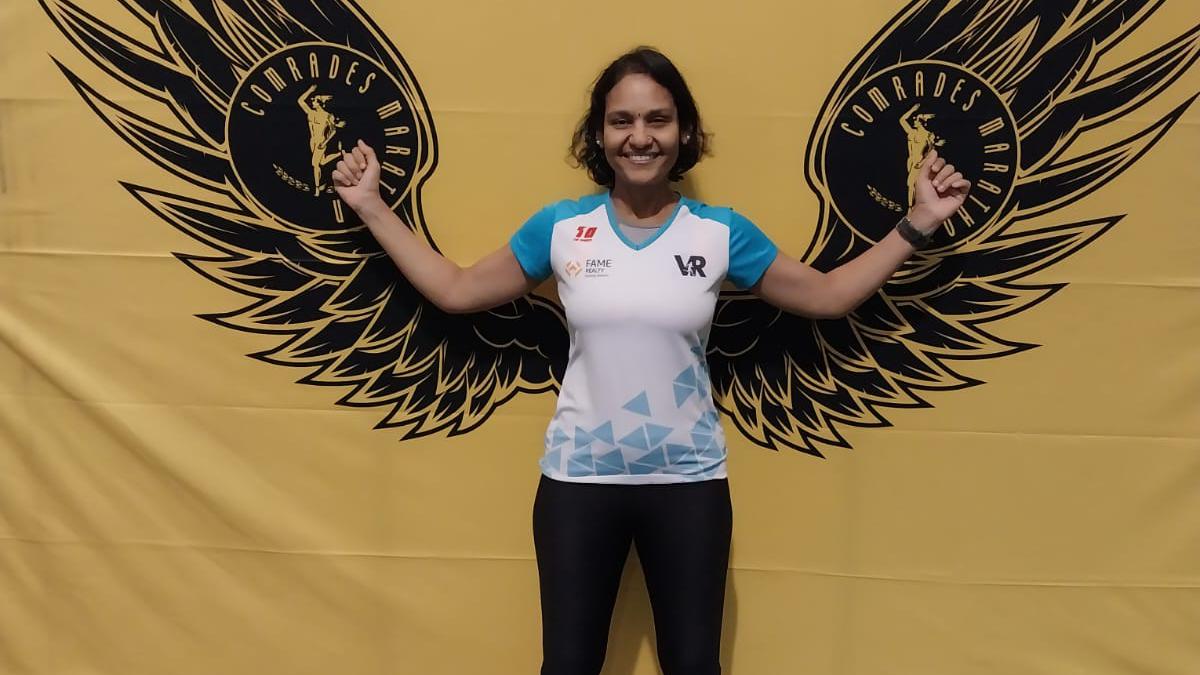 "The atmosphere during the run was electrifying with people of all age groups cheering us all along the route. The energy kept me going. I was running with a clear mind without the pressure of a set goal. I could sprint in the last few hundred metres and that was a great feeling," says Madhuri Palli, a Visakhapatnam-based radiologist and founder of Vizag Runners Society. The 46-year-old runner completed the Comrades Marathon held on June 11 in South Africa, a 89.885 kilometre race between the cities of Pietermaritzburg and Durban, in 10 hours and 57 minutes well ahead of the cut-off time of 12 hours.
Madhuri says she owes it to her coach Ashok Nath and Vizag Runners Society for making her do the impossible. She attempted her first full marathon in 2016 and over the years has completed three full marathons, five ultra-marathons and three 25-kilometre ultra marathons. Her longest one was the 65 kilometres Buddha Trails in Darjeeling. "But nothing surpasses the feeling of crossing the finishing line at Comrades Marathon. It is an ultimate test of endurance and mental fortitude," says Madhuri, who became the first female runner from Andhra Pradesh to complete the grueling marathon, known for its demanding course and rigorous competition.
Her training began in January this year under the guidance of her Bengaluru-based coach Ashok Nath. "He had customised an effective training plan for me taking into consideration that I was injury prone," she says. According to Madhuri, being committed to the training plan makes a lot of difference. "I used to run six days a week, twice a day for about an hour and a half. This included three days of difficult runs to up the distance covered and increase speed. Additionally, I also took utmost care for my nutrition and sleep," she adds.
Madhuri, who works as a consultant radiologist at Mahatma Gandhi Cancer Hospital in Visakhapatnam, underlines the importance of a good coach and support group in the training for full marathons. When she attempted her first full marathon in 2016, she ended up with a pain in the knee. "It took a while for me to recover. In fact, I wasn't even sure if I would be able to finish the marathon," says Madhuri. It was after this experience that Madhuri started to research on the science of running and eventually founded the Vizag Runners Society.
As she focusses on rebuilding her strength after the challenging Comrades Marathon, Madhuri continues to motivate runners, especially women, as part of the mentoring programme of Vizag Runners Society, to get into the running. "Running gives you discipline in life. Personally, it has helped me to come out of many challenging and stressful situations, when I felt like giving up," she adds.